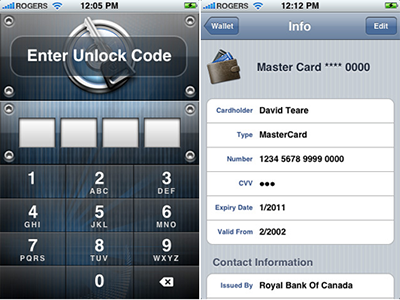 The advancing amount of technology is giving people more of an opportunity to sign up for online accounts. This causes slight confusion amongst some of us, and most of the time we are bound to confuse one password for another. 1Password is the app that will help you with these problems  by holding all the information for your other accounts.
For example, if you forget your Facebook password, you simply log into 1Password, click the Facebook portion, and then click the "Log In" button. It then transfers you to Facebook's log in page, with the username and password already filled in for you.
Fast and helpful, 1Password is a helpful assistant when it comes to remembering important information within seconds. Just make sure to remember this 1 Password!
Download