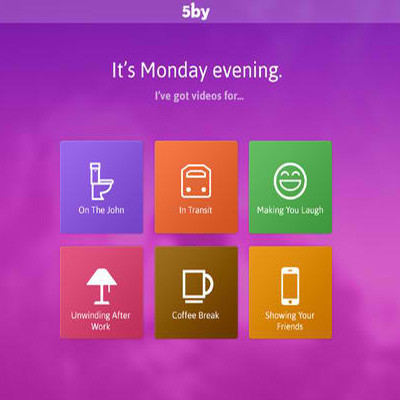 5by is your personal concierge for the Internet's wide array of video's. Created to help the average viewer find the video's they would most enjoy, 5by sounds great, but has more than a couple flaws.
While the idea of a video concierge is a good one, albeit unoriginal, this particular app has more quirks than is acceptable for a published app. Very rarely does it actually play the video that it chooses for you. Most of the time it actually skips over the video. Saying that it found the video you need, then forgetting to play it, or even portray it, is a bad habit for a video application. The set-up of the app is great, but unfortunately, the app itself is not.
There is not much to say about this 5by except for the fact that it was a good idea, but the errors stem from the manufacturing.
 Download: