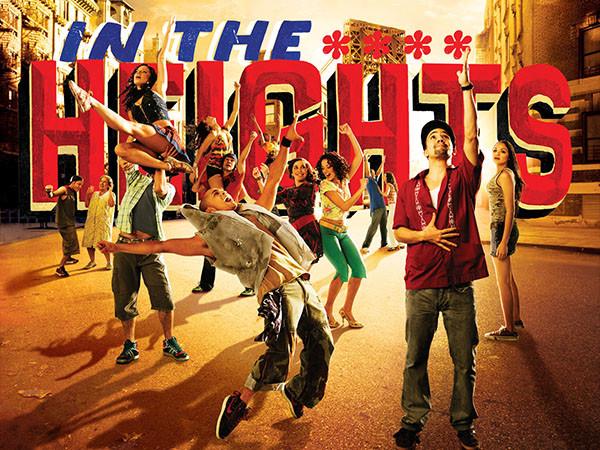 Voices hush, colored lights illuminate the stage, and suddenly you are transported to the humble world of In the Heights. Culture, family, and the struggle to find one's home are what this musical is all about. In this two and a half hour show, Las Vegas Academy puts on an impressive display of music, dancing, and acting.
LVA has had many stunning performances over their 22 year career. Acting, vocals, and music are all provided by students attending the academy. LVA has also produced many successful alumni over the years, including Ne-Yo and Matthew Gray Gubler.
The story of In the Heights takes place in a snug, back alley New York neighborhood where everyone's lives are coming to climaxes all at once. Through the progression of the musical, multiple main characters face different challenges and twists in their lives, with the audience as witnesses to how they choose to deal with what life throws at them.
In the Heights is a giant mixture of choreography, music and vocals. A significant amount of the musical is spoken and sung in Spanish, leaving a few audience members (myself included) out of the loop at times. However, the messages that the actors portrayed were powerful enough to cross the language barrier. For example, in "Pacienca y Fé" or "Patience and Faith" the theme of living a difficult lifestyle is easy to empathize with.
The main actors involved were Jekyi Post (Usnavi), Nate Harlan (Benny), Aurora Watts-Esquibel (Nina Rosario), and Briana Lowe (Vanessa). All four had an electric chemistry between each other when sharing the stage, and personas that dominated when solo. Post's ability to carry emotion through the story with rap narration was superb. Watts-Esquibel and Lowe were powerful female roles that excelled during both lyrical and acting moments, and Harlan stood out as well with his subtle yet dynamic scenes.
The musical is staged minimally, with interesting but basic special effects. In the opening scene, cans filled with compressed air were used to imitate spray paint and were cleverly incorporated into a dance routine. There were many other simple effects, such as the integration of flashlights during a blackout scene. While these added effects were an attractive touch, the use of spotlights was awkward at times and not always focused directly on the main scene.
The choreography for In the Heights is two parts fun to one part provocative, and overall is lively and entertaining. The language used is occasionally peppered with profanity, however I feel it added and made sense to the context of the setting. Humor is also common throughout the performance, as shown in "Benny's Dispatch" where one of the characters attempts to direct traffic in Spanish over an intercom, but ends up cursing instead. In the end, the concepts of romance, death, home, and living up to others' expectations are all covered in the show.
Keeping in mind that this musical was performed by high school students, it was impressive and fascinating. While there were a few minor mishaps, the musical itself is touching and beautiful in nearly every aspect. The story is sure to hit home for many, as was shown when the performance received a standing ovation at its end. In the Heights is a colorful, heartfelt musical that appeals to those simply trying to find their way, their home, and themselves.