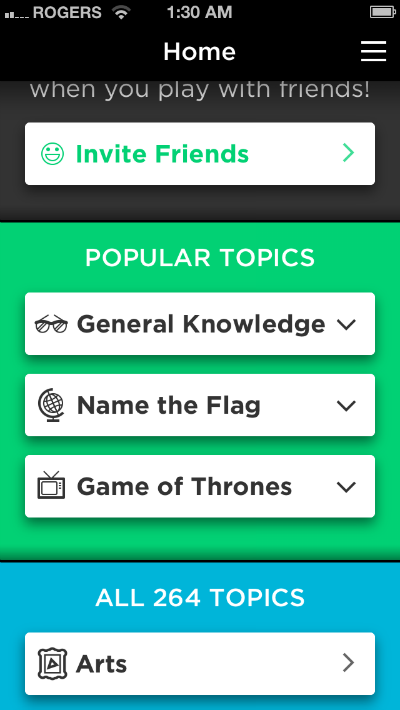 One of the funnier and more enticing trivia games out there, QuizUp aims to bring out the competitive spirit in its players. Urging users to do better and think faster, this game is an interesting mix of common sense and book smarts.
One of the unique parts of this game is the fact that there is an abundance of topics to choose from, such as "Celebrities," "Space Exploration," "Money," the categories are seemingly endless. One you choose a category and level of difficulty, you are put against another player to compete to see who can answer the trivia questions first, and correctly. A bar is filled every time you answer a question right, and to win you must have the higher bar.
QuizUp is a fun app because it has so much variety and the added bonus of playing against random people only amps up the competition.
Download: