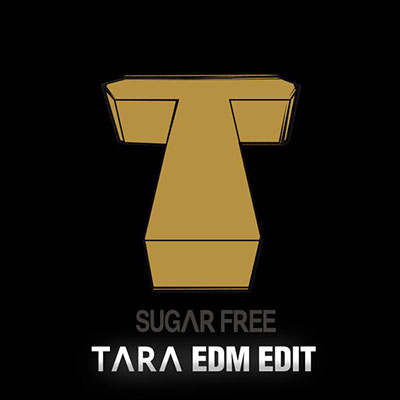 Hoping to stray from the typical sound of Korean music and venture into the electronic dance music (EDM) genre, T-ARA explores themes of romance, heartbreak and loss, but has fallen short from their usual quality in their album, AND&END.
T-ARA is a South Korean girl group that debuted in 2009 under Core Contents Media. Before their debut, there was a high level of interest in the group as they were called "the Super Rookies" and had been training for three years prior. At number one on Billboard Korea's Hot 100 list, number two on Gaon charts, and high ranks on various other charts, T-ARA's fourth mini-album titled Black Eyes and eighth mini-album titled Again shaped the familiar light, catchy sound of their music.
In comparison to their previous album titled Again 1977, AND&END is an attempt to incorporate EDM. However, from the sound of it, I will hope that after the promotion of this album, the group will return to their usual sound.
The title track, "Sugar Free," is an example of an experiment gone wrong. Though enjoyable beat-wise, this track did not make the cut for me. It mirrored a repetitive kick drum and throbbing bass line that drowned out their voices and sounded more like an instrumental track. The constant repetition of the words "sugar free" in the chorus, "You're sugar free, now you're sugar free, only to me sugar free, everything is sugar free," saved the track from being amateur and classified it as a T-ARA original by making the lyrics catchy.
Upon listening to the track, "When I See Her," the beat led me to believe that the song itself would be positive; however, the lyrics contradict the instrumentals, causing it to be an animated paradox. Lyrics such as "Do you know how it feels to have you stolen by a friend?/If I see her, I'll cry and cling onto her/Asking her to give you back to me" and "My friends see you and judge you, do you know the rumors?/Do you know how badly my pride was hurt?" are meant to display severe emotion through heartbreak, but the instrumentals conveyed a thunderous electric vibe, one that I would dance to, that defied the message implied by the lyrics.
On a grade scale, T-ARA's eleventh album would earn itself a D. Though energetic, AND&END is not worth listening to as people will be disappointed with the overbearing sound.