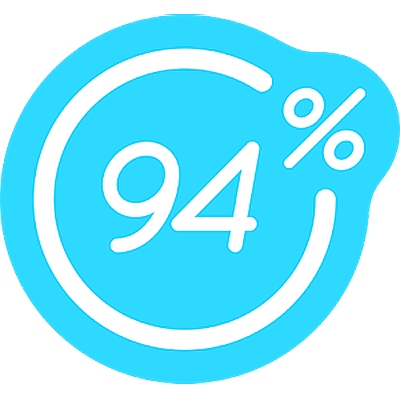 With the rise of quiz-like games and apps, "94%" takes trivia to the next level and questions society's opinions on cultural norms. The app itself is the reincarnation of '90s game shows and allows users to take part in that experience. Unlike the many brain-training applications and quizzes on pop culture, this app amplifies the world of intellect.
Upon launch, you are presented with a screen that displays the title of the game, the amount of categories cleared, a navigation tab and with a single swipe down, the levels themselves.
The level setup is straightforward. You have the choice between a statement, a word and a picture. Your job then is to select a topic of your choice and attempt to give an answer that you believe applies to that category. You will notice that each correct answer is paired with a percentage that tells you how common a response may be amongst a group of people. When you type in a word or phrase that lies within the 94 percent or is relatively close to it, a card will flip over revealing the answer and the percentage will be added to your score. If your answer does not fit, the space you typed in will shake and the word will be erased.
If you get stuck though, do not fear. Just by downloading the app you are given a set of 200 coins to start. The coins can be spent on a letter joker that reveals the first letter of a word (10 coins), a random letter within the word (60 coins) or eliminates a set of letters that are not used in the word (80 coins). Despite starting out with a large amount of coins, I would be mindful of how you choose to spend your money, as I found in the first day that they can run out within a blink of an eye. If you find that you ran out of coins too quickly, you have the option to buy more from the shop or connect to a Facebook account to share your results for 60 additional coins.
Although this may sound cliché, the challenge behind completing all three categories within a level is my favorite aspect of "94%." To unlock the next level, you only need to clear a single category, but I could not fight the urge to venture into the other two and try to complete them. Most of the time, I had trouble doing so as I could no longer think of a response relevant to the category, but when I did clear all three, I earned a hefty reward that made the effort worthwhile.
Available for both iOS and Android, "94%" forces you to think outside the box. With the satisfaction of completing a level and earning an exceptional amount of coins in return, this app is extremely addicting and one that I will not mind returning to.