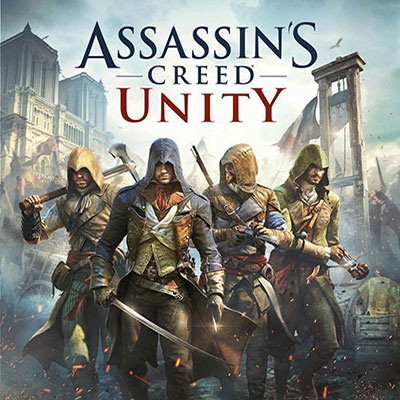 "Assassin's Creed: Unity" is a game of few peaks and many disappointments. This is the first game of the series to be built exclusively for the new generation of console, easily earning it a round of applause. On a technical level, it is a marvel to walk through and admire the way the city of Paris is captured, and the customization options are phenomenal. However, the journey through the French Revolution felt as cold and heartless as the darkest depths of the catacombs.
This time around, the main character of the game is Arno Dorian, a native Frenchman who was born in Versailles, but adopted by a new family that held a senior position within the Templar Order. After his adoptive father is murdered, Arno blames himself and sets out on a quest to earn redemption. He enters the Brotherhood of Assassins and begins to investigate more about his step-father's death with his group and Elise De LaSerre, Arno's love interest. In the midst of doing so, he threatens the Templar Order by initiating a growing ideology change.
This time around, I thought the plot lacked individuality in comparison to the one played out in "
Assassin's Creed IV: Black Flag
." Arno's opinion toward the situation is apathetic and the lack of motivation for his so-called revenge is shown through his nonchalant attitude. It did not help that he did not possess any distinctive or new abilities; instead, the game utilizes the same parry-heavy combat scenarios found in previous sagas. For those who have adapted to this, "Assassin's Creed: Unity" will just be another agonizing play-through with repetitive actions.
On the other hand, I must applaud the new aggression added to enemies. It not only added character to the individual foes, but it also posed some sort of challenge in this rather bland game. And the environment added personality to the people depending on which district I happened to be in. For example, ornate palaces displayed privileged people lavished in riches—in comparison to back-alleys filled with revolutionaries who were poorly dressed with tattered clothing and sour expressions.
In comparison to its predecessors, the game fell short of its potential and left high anticipation in fading smoke. With a lack of integrity and variety within plot and warfare, I found myself playing this game with dread, rather than with excitement. I had to find my own amusement throughout the many excruciating hours spent playing "Assassin's Creed: Unity," only to find that the long-standing problems with the series have not been solved.