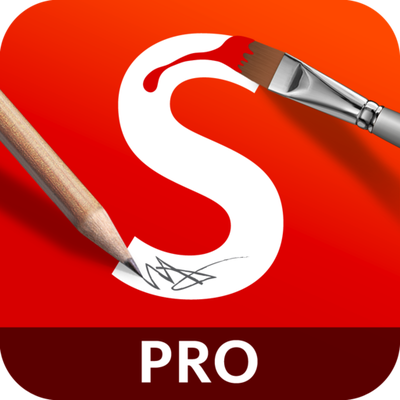 Spanning from those in the Hospitality program area to the students in Web Design, anyone could find themselves marvelling over the enigma of "Autodesk Sketchbook," the digital canvas. The app is a Photoshop-esque app that has a plethora of brushes, pens and many other tools that will allow its users to create art with merely the touch of their fingers.
The functions of "Autodesk" are incredibly easy; upon opening the app, you will be taken to a blank canvas, along with four icons: one for saving your image, one that will hide the icons, brushes and pens, and a color palette.
Within the tools icon, the user will be provided eight various pens and brushes, along with two erasers. While the app emphasizes simplicity and innovation, the limit of supplies and brush sizes hinders the users from completely delving into their own creativity. However, the color palette contains any color imaginable on its spectrum. Upon completing an image, simply tap on the 'save' icon, displayed as a bulleted list.
Using fingertips rather than a tablet and stylus to create digital art often is perceived as a challenge, but "Sketchbook" manifests great accuracy that encourages success through its brush strokes. The mechanics behind the app are profoundly simplistic, as you merely drag a finger across the screen in order to begin an idea or masterpiece. The color wheel is far easier than I expected, considering that it had a triangle within itself that allows for mixing and obtaining new color values, rather than simply providing the basic colors.
Free on the app store, "Sketchbook" protrudes from the repertoire of quiz apps and puzzles, and allows anyone to express their creativity through their fingertips. Given a blank canvas, one will view it as intimidating and idea-blocking, due to the many possibilities it harbors. However, the canvas opens a spectrum of innovation and idea, allowing you to execute any imagination, regardless of its size.