10 a.m. to 9 p.m. daily excluding Sundays, 11 a.m. to 8 p.m. 
Credit Card Accepted 
Pho can be eaten at all times of the day. In Las Vegas, Vietnamese restaurants are known to be the only few open late-night that are not on The Strip. 
Established in 2018, Pho4Real is currently owned and operated by Chef Duy. Duy has been in the restaurant business for over 10 years in hopes to create the "perfect" pho through experimenting with various spices and herbs such as cinnamon, coriander seed and cardamom to differentiate themselves from rival Vietnamese spots. 
Walking in, the establishment was quiet and empty. What immediately stood out to me is that our server did not wear their mask and the busser was wearing his mask on his chin. Not only did they need to look at the menu to see which dish we were referring to when asking questions, but they seemed very uninformed in regards to the dishes overall. 
Despite that annoyance, my family and I still wanted to see if the dishes would make up for their masks. We ordered spring rolls ($6.95) as an appetizer. Although we ordered our appetizer first, it came with our main entrees. But, the timing of the dish was made up for within the first bite. Wrapped in delicate rice paper, the inside contained rice vermicelli, cabbage, pork, shrimp and bean sprouts. Alone, the dish is healthy and cohesive. But, what makes it all come together is their peanut sauce. It has a predominantly sweet taste, with some sour and a slight hint of bitterness. Everything tasted fresh and the presentation was appealing as well.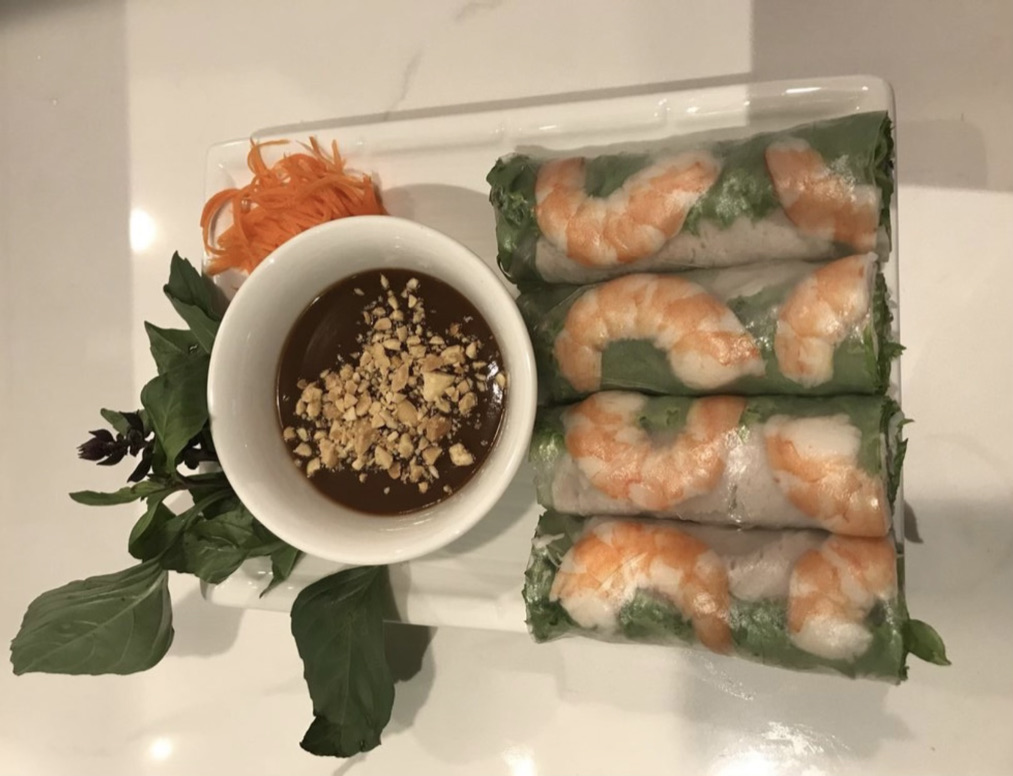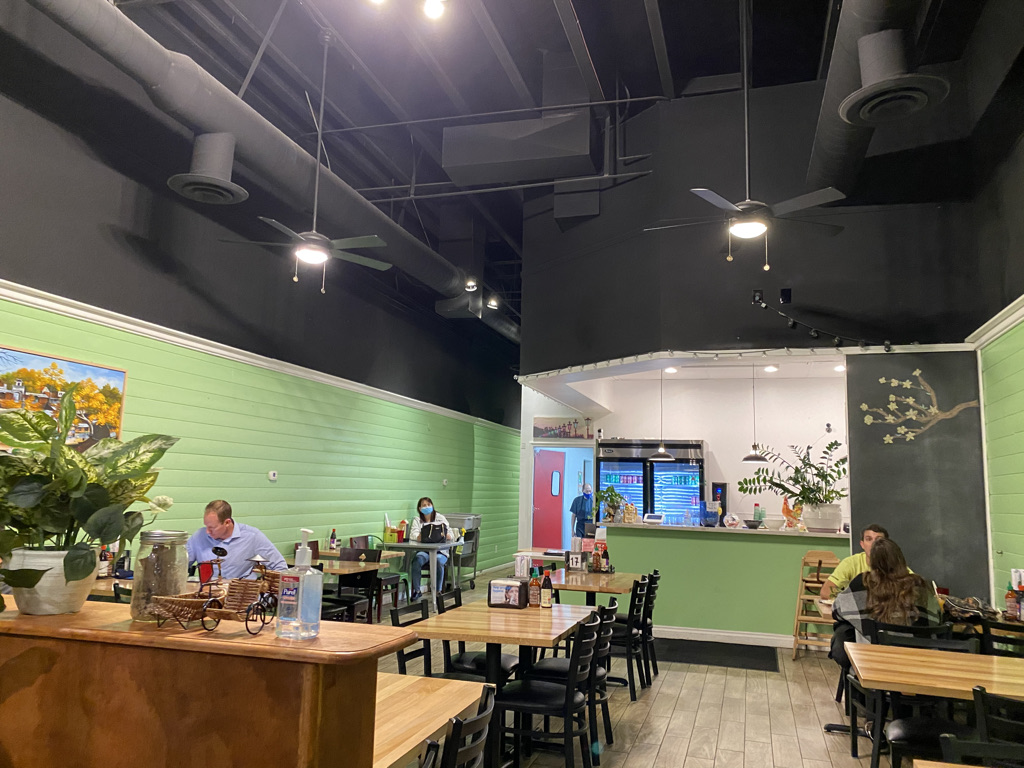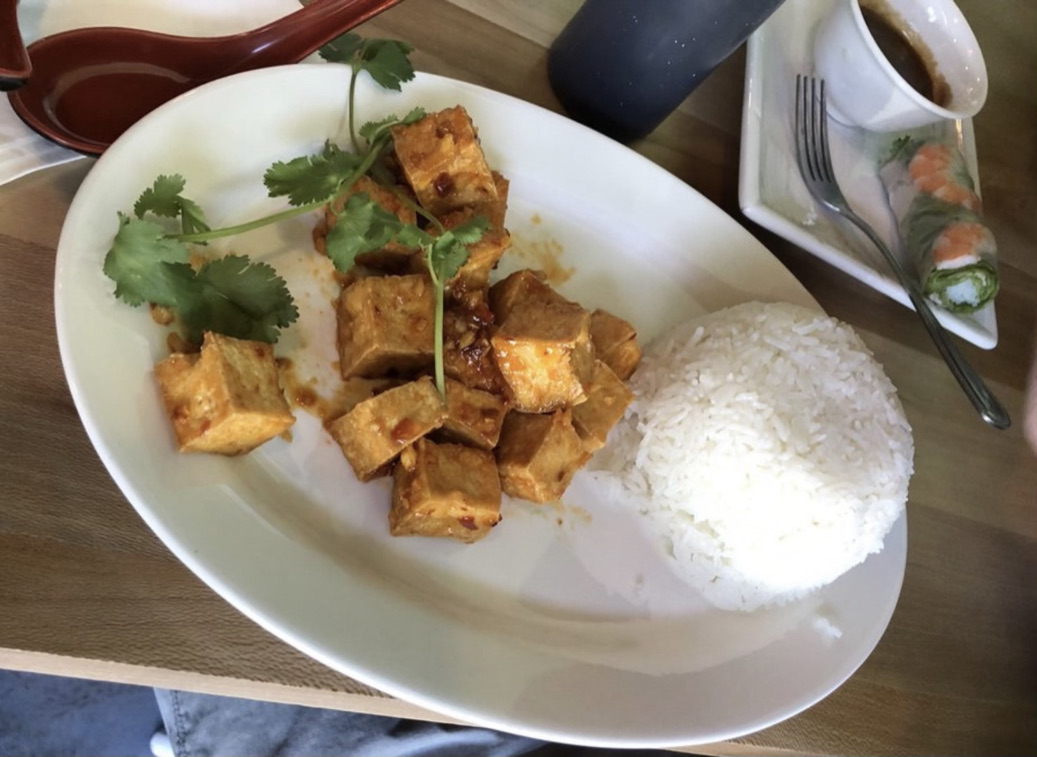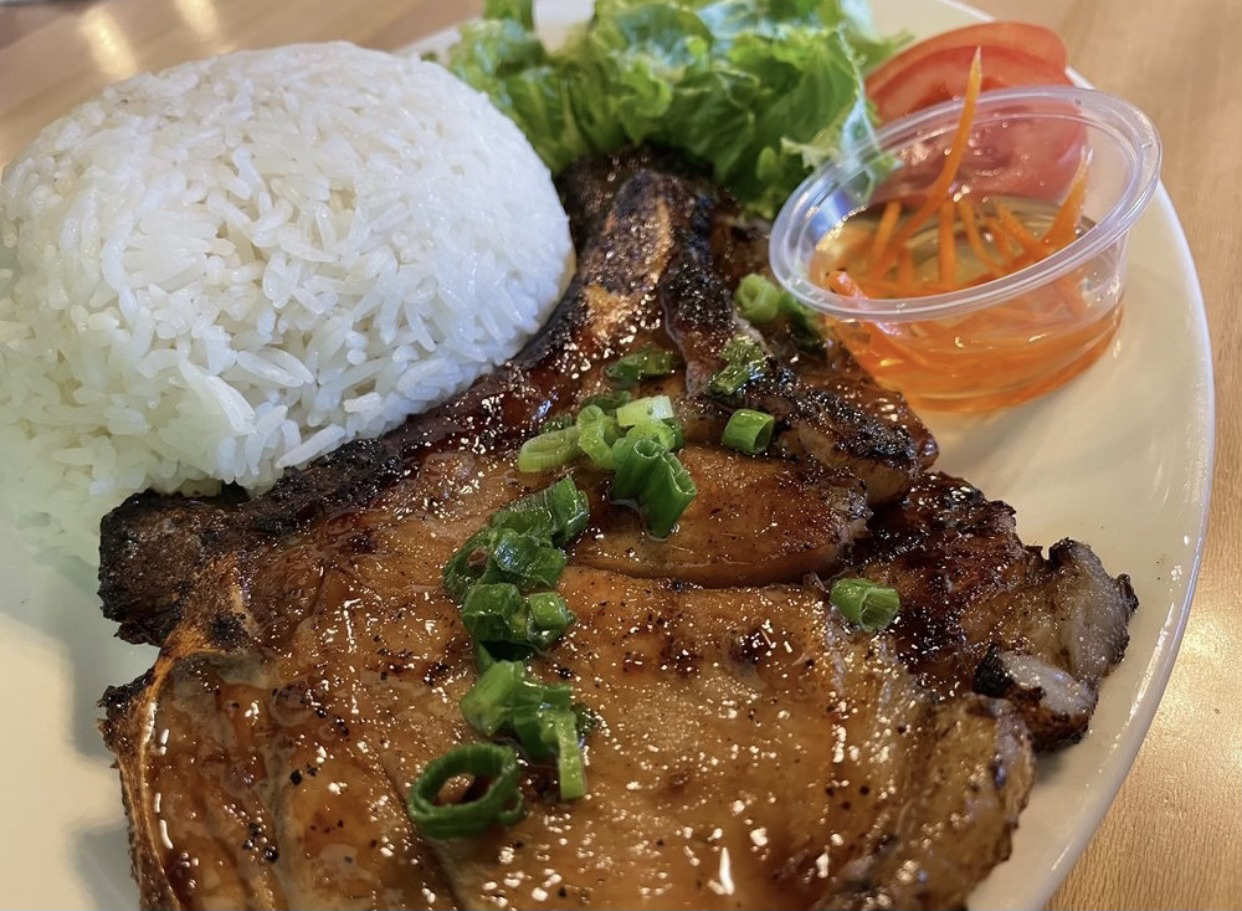 The first main dish we ordered was tofu with chili garlic ($8.95), a kick of spice that not many Vietnamese dishes carry. The dish came plain, with white rice and tofu. As for the tofu itself, the outside was just slightly over-fried. It was chewier than I preferred but the inside was perfectly cooked. The tofu was coated with chili garlic and while it added a splash of flavor at the first bite, it was overpowering. With vegetables on the side or perhaps less of the chili garlic, the dish would've been memorable.
The grilled pork with rice ($11.50) was the last to arrive. The pork was lightly grilled, with slight charring on both sides, very easy to cut through, and contained little to no fatty pieces of meat. It was accompanied with nuoc cham, a Vietnamese fish sauce curated with sugar, water, fish sauce and lime juice. Coated in the pork, it had a sweet and sour taste, which was enjoyable. It was also a nice touch poured over the white rice. However, I have tasted better. 
As a fan of Pho, there are other places I would return to before going back here. The food could be improved and I could come back, but only if protocols and food safety were a priority. I feel like they would have a lot more business in the long term.