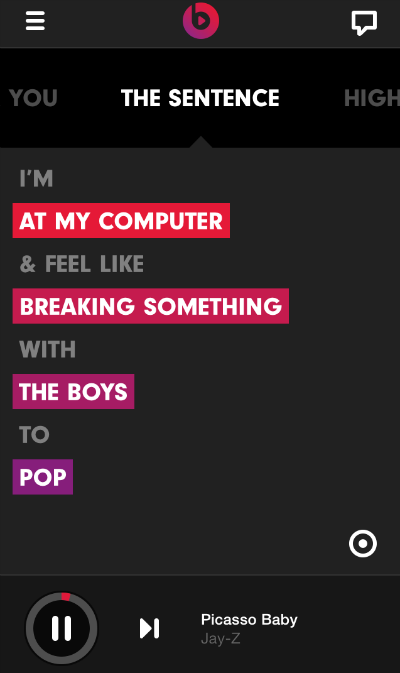 Forget YouTube, McTube, or even iTunes, Beats Audio App is the new way to listen to music. It takes personalized music to the next level, to the point where there is absolutely no competition. With a menage of old and new songs, Beats is the ultimate musical experience.
Beats builds your profile independently and individually, and chooses songs according to your specifications. The greatest part of the app is "The Sentence" feature, where you can create a personalized sentence dependent on your mood, and Beats creates a playlist in accordance to that specific sentence. For example, "I'm ___ & feel like___ with___ to___." You fill in the blanks with their various options, and the final result may end up something like this: I'm at my computer and feel like breaking something with the boys to pop(music). The sentence will then get its own playlist. The app is ingenious, the only downside being that most of the songs are older.
Beats Audio App is a simple way to find the songs that you will most enjoy. Displaying playlists created by experts, you are most likely to find them fitting your mood and taste.