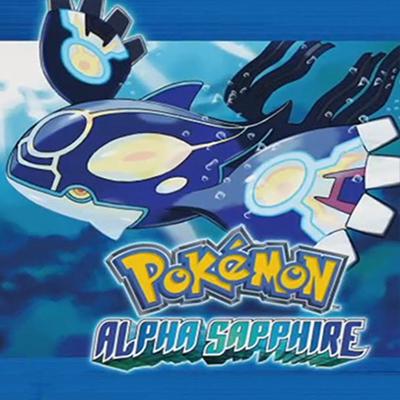 With its trademark battles and nostalgic air of childhood, "Pokémon Alpha Sapphire" makes a comeback on the Nintendo 3DS, recreating the reminiscent world of exploring and challenging rival Pokémon trainers. Like most of its predecessors, the game does not disappoint and provides gamers with the ultimate balance between brawling and discovering.
Just like any other Pokémon game, the focus is geared on exploring the region, discovering and catching new Pokémon, challenging other players, earning gym badges and eventually battling the Elite Four and the champion, Steve Stone. This would also not be a Pokémon game if there was not a villainous team of Pokémon trainers, this time known as Team Aqua. Their wish is to use a legendary Pokémon to sabotage the region of Hoenn and by doing so, hinder your progression as you must work to stop them.
Though I did not experience the original "Pokémon Sapphire" until 2007, I still immersed myself in exploring the untouched world of the Hoenn region. It felt nostalgic to experience that again, but with the major improvement made in the graphics, I almost could not recognize the very universe that shaped my childhood. By switching the pixelated world for a much more detailed environment, I started to relive my childhood in a new light. I, for example, thought that Mauville City only offered the bike shop and Game Corner. However, with its revamp, it now resembles Lumiose City from "Pokémon X/Y," and is filled with a numerous amount of small shops and NPCs (non-playable characters) to interact with.
Again, similar to "Pokémon X/Y," the introduction of the tools from Pokémon Amie, PokéNav Plus, and Wonder Trade (just to name a few), are welcomed additions to the refurbished game. The new Pokémon search application, DexNav, will easily become a favorite of Pokémon fans. This feature allows the player to be alerted of a wild Pokémon's level, ability and any rare moves it might have. This provided an alternative to Super Training and traditional methods for a stat-based trainer like myself; I no longer had to waste my time fighting weaker Pokémon to level up for a gym battle further down the line.
The updated berry map made it easier to earn Pokéblocks, a candy that can be used in contests to provide Pokémon an advantage in order to help them win. The contests themselves have also been given a new look, taking after its origin with a Japanese pop-idol feel. As a frequent contest competitor since "Pokémon Diamond," I could not wait to do what I love again.
I believed it would be tough to revive a classic, but in "Pokémon Alpha Sapphire," Nintendo has exceeded my expectations and delivered a game that I imagine myself playing until the next installment. The great attention to detail made the region come to life and for those who thought that they knew the original "Pokémon Sapphire" will have a blast experiencing the revamped Hoenn area. The numerous additions and surprises will pull the player into engaging themselves far beyond the main story, adopting a lifestyle that revolves around Pokémon.