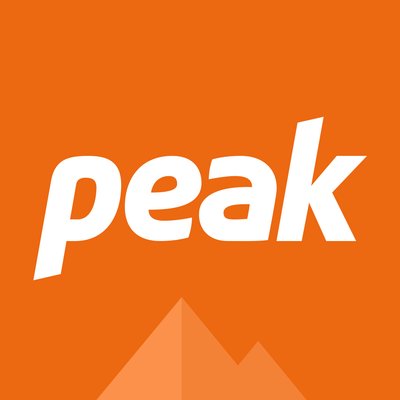 With a dash of neuroscience here, a spritz of technology there, and some plain, old fun to top it all off, Peak reinvents the definition of downtime. Whether you want to have a richer vocabulary, focus longer on important tasks or work around limits in creative ways, this mobile app gives you the means to do so with its subliminal brain games.
Right from the start, the app places the significance on the player with goal-setting. This allows you to pave your way towards self-improvement with options such as "Handle numbers and units quicker" and "Organize tasks efficiently." It then proceeds to craft a mental workout plan that is based on your set goals and current abilities.
Much like many other brain training programs, such as Lumosity and Fit Brains, Peak has its own built-in, customizable agenda, which is as noteworthy as it is handy. Conforming to your daily lifestyle and personal preferences, it allows you to set the dates and times of the week it will remind you to hop on and complete your daily workout.
Majoring in minimalism, the graphics and mechanics in the app are appealing to both the eyes and the brain as you tackle the mind games with simple taps and swipes. Ordering numbers from least to greatest and sorting color-coded shapes may seem unexciting, but the difficulty increases drastically as you inch closer towards your goal.
The app is available for free on the Apple App Store, but offers like these always come with a catch. Since only a select number of mini-games are available at any given time, a Pro subscription is needed to gain full access to what the app has to offer. Coming in at $4.99 for one month, $24.99 for six months or $34.99 for one year, the app unravels the remaining games, while providing you with personal training programs and in-depth statistics on your progress.
While it is just a smaller and simpler Lumosity doppelganger, Peak is a cheaper alternative for those who want to reap the benefits of "edutainment."