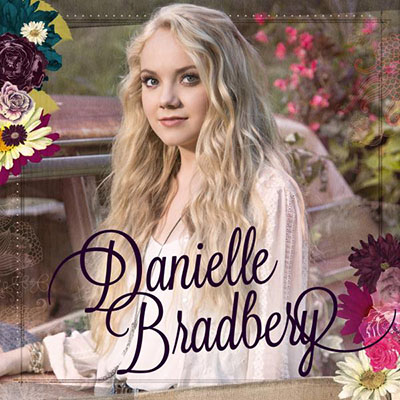 After competing on the fourth season of NBC's The Voice and becoming the youngest winner in the shows history, Danielle Bradbery has had a whirlwind of a life, and has somehow managed to release her first, self titled album.
One song that shows her vulnerability in relation to the new and frightening situations she faces is, "I Will Never Forget You," which portrays Bradbery's fear of losing and forgetting her old life. She reminisces, and speaks about how her life as she knew it, and the people in it, are only a memory away. The song is melancholy, yet powerful, and the insert of random guitar solo's throughout the track really adds to the determination evident in Bradbery's voice. "Heart of Dixie," on the other hand, represents her belief in herself. She sings about how 'Dixie' which is a pseudonym, found out in a time of distress that she was stronger, braver, and more capable than anybody believed, including herself. As she states, "she's got the fire and the fight of a gypsy, ain't nothing stronger than the heart of Dixie."
This debut album does a fantastic job of representing the personal struggles and accomplishments that Bradbery has recently come into contact with. It is a powerful and emotional album, and Bradbery sings her heart out- her fiery, brave heart.