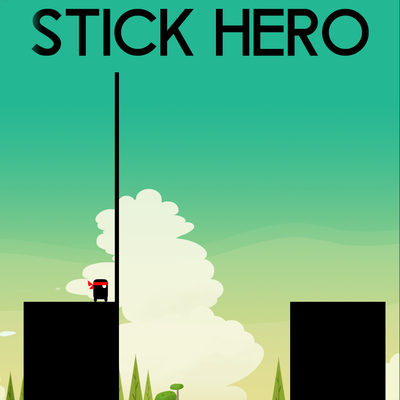 Released by the developers of "2048" and "Don't Step on the White Tile," "Stick Hero" may as well be the next "Flappy Bird" on the market, with its elementary gameplay and rage-inducing tendencies.
When first entering "Stick Hero," you are greeted by soothing and minimalistic graphics that convey the ambiences of various environments. You then take on the role of a small (and arguably cute) ninja equipped with nothing but an extending stick. The goal of the game is to create bridges of the appropriate length that will help him traverse through the 2D environment.
The gameplay mechanics are not labor-intensive at all, as they merely call for a simple tap-and-hold. Doing so lengthens the stick, which is necessary in making a bridge that will allow the ninja to cross over to the next hilltop. However, leaving even the smallest space before the platform or extending the stick too far past the platform is enough to send him into the pitfalls of a "Game Over." Achieving the perfect length between too short and too long may look and sound easy, but when the hills become narrower, this seemingly simple task turns into one of estimation and judgment.
As well as ensuring your survival, your secondary goal is to obtain cherries. These bundles of red fruit are the currency of the game, and can be used to purchase new heroes, who remain a mystery until you have a sufficient amount of cherries.
The only significant flaw of the app is the overwhelming number of advertisements. Upon opening the program, I was immediately greeted by a vibrant, fullscreen ad that displayed another one of the developer's games. This issue, however, only turned out to be a mild annoyance, as some of the advertisements only hovered along the bottom of the screen. Fortunately, purchasing varying amounts of cherries for 99 cents, $1.99, $4.99 and $6.99 will disable these ads.
Available for free on both Apple and Android devices, "Stick Hero" adds to the library of simplistic, side-scrolling games that have dominated the shelves of every app store. Although it lacks a story, the app allows you to take a break from the hustle and bustle of your daily school routine.