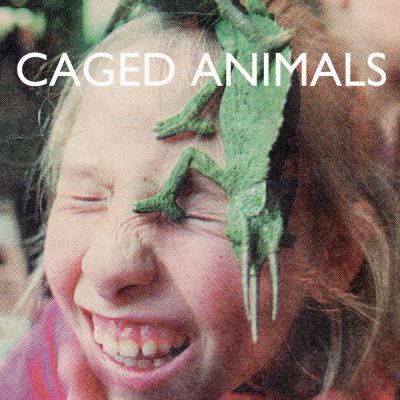 Caged Animals' In The Land of Giants is a confusing, yet slightly interesting album. It's songs vary from impressive to annoying to downright confusing, and your opinion will change along with each song.  This is a rare case where every song deserves its own review and rating.
A song that should be banned from existance, much less this album is "Cindy + Me." This track has no point, and no likeable qualities. The lyrics, the music, the composition, even the name is ridiculous. Quite the contrary "Stop Hurting Each Other" is hauntingly beautiful and slightly riveting. It starts off with a calming melody and the lyrics sound as though they were carefully thought out rather than written on a used napkin before the thought escaped the writer.
In The Land of Giants is complex simply because of the variety of songs available. While there are some that are truly fantastic, unfortunately most are not worth the time it would take to listen to them.
[soundcloud url="http://api.soundcloud.com/tracks/106856359″ params="" width=" 100%" height="166″ iframe="true" /]