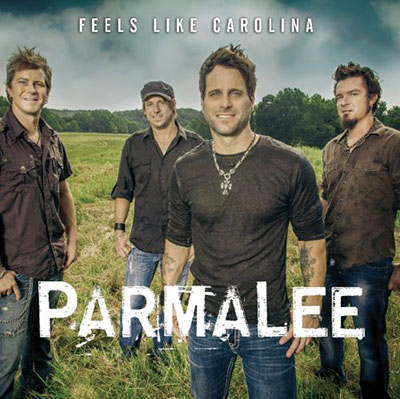 In this edgy, yet heartwarming new album, Parmalee manages to integrate their rocker edge, while maintaining their basic country vibe on Feels Like Carolina. This reckless album suggests that this band can go beyond their country roots into other avenues.
The hit song "Carolina" speaks of the girl that the singer is in love with, and how she reminds him of his home in Carolina. He uses different states and the stereotypes associated with them to describe the girl. For example, "She looks like California," paints the picture that his sweetheart is tan, blonde, and bubbly, the epitome of a California girl. The song is simple and sweet, with no overpowering music or lyrics. "Musta Had A Good Time" has a stronger and edgier baseline. The music is a concoction of country, alternative, and rock music, as the singer attempts to recall his night after he wakes up to serious case of memory loss and a lot of oddities.
As far as country music goes, this album is very modern. It incorporates other music genres for an overpowering yet emotional album. It is both relatable and fun.
[soundcloud url="https://api.soundcloud.com/tracks/75863247″ params="color=ff6600&auto_play=false&show_artwork=true" width="100%" height="166″ iframe="true" /]