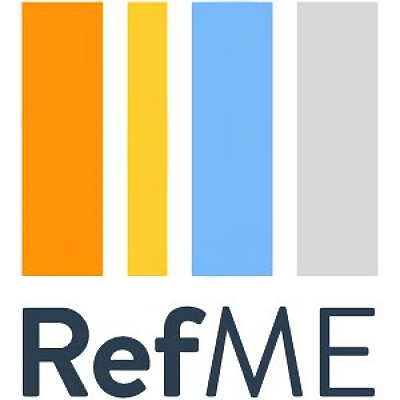 Spending several hours (or even days) picking at research articles and writing and rewriting is an expedition within itself that once completed, calls for a pat on the back and perhaps, an episode of your favorite television show. Basking in your achievement is one of the ways to celebrate a printed and stapled five-page essay—until it hits you: you failed to make a reference page.
Scanning through websites and textbooks for author names and publishing dates is surely not as satisfying as finishing a paper, but it is certainly necessary in doing so. Fortunately, this tedious task comes with a solution: "RefME."
Once you enter the app, you are prompted to create a folder in the 'Projects' section, which is the home screen. It is an area where all your references for a specific assignment or project will be contained. I enjoyed this feature because it promotes an organized workspace and ensures that you are not scrolling through long lists of references to find the one you need.
Expediting the humdrum process of collecting website URLs, book titles, authors and dates, "RefME" removes the hassle and allows you to scan barcodes of print materials (which had me completely enamored), search books or journals manually or copy and paste website URLs. After doing this, the app cranks out your reference in less than a few seconds. Its efficiency is definitely a plus, as citations can be made in a few taps. It also has a library of over six thousand styles at your disposal, including MLA, Chicago and even APA, meaning that the app can aid you in college, as well.
As if the app could be more efficient, it is even integrated with "Evernote." This multi-platform program secures and organizes all your notes, annotations, web pages and images into an accessible digital workspace. "RefME" spices up this productivity program by making your citations available within the app for seamless and effortless researching. Because "RefME" is also available through your web browser, it is useful for when you are working on assignments both at home or on the go. However, inline/parenthetical citations are only available on the web version.
Available for free, "RefME" is a convenient way to knock out those tiresome citations when completing an essay or project. It is a tool that all students should keep handy on their computers and mobile devices, as it saves time for when bibliographies become too much of a burden and time-consumer.