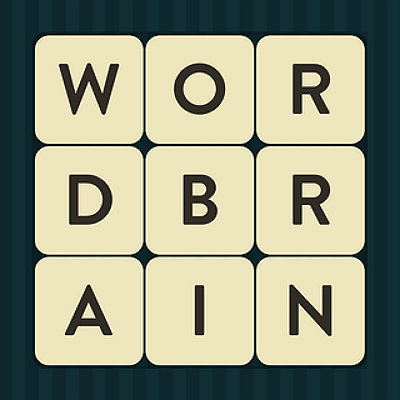 Gather your vocabulary words and problem-solving skills, as "WordBrain" requires both. The app utilizes a few simple swipes to create an experience that may seem easy at first, but increases in difficulty as you progress through each level.
Upon entering the app, you are taken to a list of level packs that range from 'Ant' to 'Alien.' While I am still unsure of what these names indicate, I am only certain that the difficulty increases as you complete each set of levels. 'Ant' provides you with the premise of the game, showing you how to work around the tiled game boards, and also reminds you that although its first 10 levels are pathetically simple, the game has more in store for the eager linguists and problem-solvers.
Coming in different sizes, the square game board features various letter tiles that can be fused into words by swiping up, left, right, down or diagonally. It is without a doubt that "WordBrain" is also a trial-and-error guessing game: not only are you required to find a word that fits into the corresponding letter boxes below, but you must also make sure it is the correct one.
Once you find the correct word, the word tiles disappear and the remaining pieces occupy the empty spaces in accordance with gravity. Sometimes it is necessary to find the words in the correct order, as you may not be able to find the other words as the tiles may not be adjacent to one another.
As you complete each level, you are rewarded with 'Brain Points,' which do not have any value. They are not used as a type of currency, nor are they utilized for an achievement system, so they were not of much importance to me. Using hints did not decrease the amount of brain points I received either, proving to be redundant.
Frustration quickly stepped in during the second level pack ('Snail') as I was given a three-by-three game board rather than the previous two-by-two. This presented a challenge as there were more words that could be made from the letter tiles, forcing you to make more attempts to find what word could possibly fit into the spaces below.
Eventually, I resorted to using one of my hints. Although I had quite a few (15, to be exact), it dwindled down to two as I reached level 18 of the 'Snail' pack. Once I discovered what the chosen word was, I could not help but take a moment to myself and question my knowledge of the English language, as the word was elementary and right before my eyes.
Tap on 'Create A Puzzle' and you will find yourself in the custom puzzle builder. You are prompted to type words into the text box that will be used for the puzzle, but there are several limitations: words must be at least two characters and cannot include punctuation. I was able to fit 49 letters onto one board, and I sure had a field day with this one, considering that the words used did not even have to be real words. This resulted in a complex puzzle that was nearly unsolvable. After naming the puzzle, the app provides you with a code that you can share via Facebook, Twitter, email or text messaging.
"WordBrain" offers revamped context that is more simplistic and appealing to students who are simply searching for bursts of entertainment. The gameplay garners critical thinking and problem-solving, and is an app I would return to on my pastime.