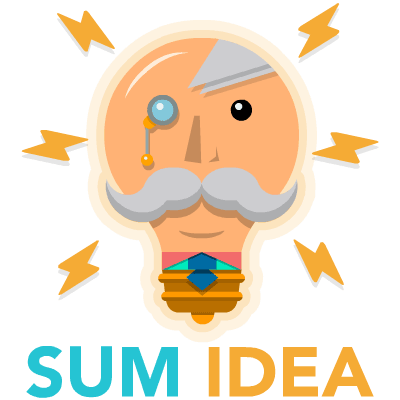 Developed by Twiddly Studios, an emerging British game studio established in 2011, "Sum Idea" has attempted to make itself known and start the trend of interactive mind-matching games. The app itself is the definition of simple, but still presents a challenge. The challenge this time around is not to beat the level, but to earn the highest possible score.
The level setup is straightforward. In the upper left-hand corner, Professor Addkins, the inventor of the game, will show how the number blocks should be arranged and the amount of moves you are allowed to take to clear the level. Your task is to then move the blocks and attempt to match the image. You are allowed to use all of the given moves, but if you are aiming for the top score, your goal should be to match the arrangement in the fewest moves possible.
If you get stumped, do not fear; if you run out of moves, a small robot will take the place of Addkins and grant you three extra turns. As you progress through the game, you are also given two other power-ups. One allows you to undo a move and the other offers a suggestion for the best possible move. Although these power-ups may be useful, I would be cautious using them as they take 24 hours to recharge. If you cannot wait for the recharge, you are welcome to purchase one for 99 cents or one plus double the amount of extra moves for $2.99.
The simplicity of this game will lead players to engage in a self-driven challenge to earn the best possible score. Obsessed with the number at the end, I often got frustrated if I could not complete a level with the least possible moves and receive a perfect score. Although there is no reward, I made it a personal goal to obtain the three thunderbolts, similar to "Angry Birds" and its three-star system, that corresponded with my score. The mere satisfaction of just earning them made the effort worthwhile. It also put me in the 'one more level' mindset causing countless hours of gameplay.
Currently only available for iOS, "Sum Idea" is a simple, interactive game that stimulates the player without a mind-boggling challenge. By providing a break from the plethora of trivia-based games that has taken over today's gaming, this is one of the few games I would not mind returning to.