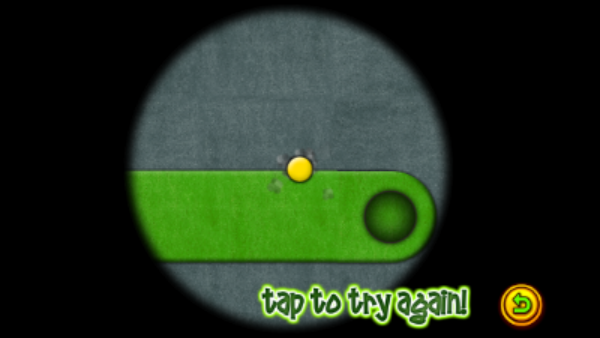 Don't Drop the Ball is a scare tactic masquerading as a simple ball game. In this seemingly difficult game, a random picture and scream will pop up in order to scare the player. Often times, it is unsuccessful in accomplishing its purpose.
The game is designed so that the player must tip the screen in order to move the ball and maneuver it into the hole. It functions as a mini golf course, minus the club. This can be difficult depending on the player's ability and whether or not he/she has played this sort of game before. Either way, the "game" only goes up to level 3 where a picture of an eye pops up with a shrill scream.
The scare tactics in this game are weak, although they might work on a younger audience. The game itself can be fun, unfortunately there are only three levels. This is an app that one might download for an hour or two, to entertain visiting children. It will then be promptly deleted.
Download: