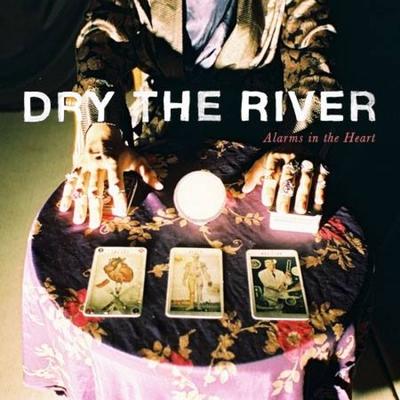 Five years after picking up a record deal with Transgressive Records in 2009, Dry the River presents listeners with Alarms in the Heart, a faulty do-over that lacks in luster and lucidity. Folded right into the album is an ounce of melancholy madness and an uncanny downbeat, sending chills, but not satisfaction.
What began as a solo ride for frontman Peter Liddle turned into a quirky quintet with tattoos and beards: The ultimate recipe for a folk-rock melting pot. Recruited soon after kickoff, guitarist Matt Taylor, bassist Scott Miller, violinist Will Harvey and percussionist Jon Warren rounded out the music group, forming Dry the River in 2009. With a vibe similar to Fleet Foxes and To Kill A King, the band entered the music mania with their debut single, "No Rest," setting the scene for this England-based band.
Liddle's familiarity with medicine and anthropology attributes to his macabre lyrics, which pairs perfectly with his ghastly vocals. The dynamic duo makes an appearance in "Med School" when Liddle chants about cringing obscurities: "They're cutting up the bodies/In the med school basement…and I can't escape the feeling/That I should not be watching today."
Paired with a wobbly vibrato, Liddle's English accent bleeds through his hollow, airy voice. However, more often than not, the rugged guitar riffs and crashing percussion lines ("Hidden Hand," "Alarms in the Heart," "Everlasting Light") meddle with his distinct vocals, the album's gimmick.
Almost each song in the album wears overused chord progressions and indistinguishable melodies, with the exception of the climatic "Hope Diamond." Dry the River manages to scrounge up every last bit of stripped-back creativity in the 11-minute closing track, which boasts a twinkling electric guitar, a heartbeat bass and an echoing intermission. As the eye of the storm, it differs enormously from the preceding tracks.
Dry the River fans will be disappointed, or at least taken aback, by the shift to soft grunge, but reassured with the constant of Liddle's voice. Alarms in the Heart dries out their river of folk fuel, the foundation that built their band from day one.