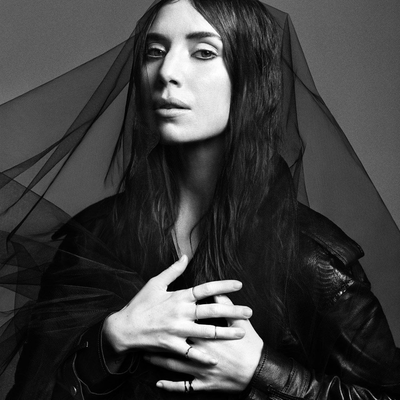 Young artist Lykke Li has released her third album I Never Learn, the melancholy ending to what many consider an emotional trilogy. This laid back work has petite, gentle sounds laden with themes of romance and love.
With her musical debut in 2007, Li quickly gained a dedicated fanbase with her lax vocals and simple yet thought-provoking music. Nearly all of Li's work deals with relationships or passion which trademark her songs–though each is powerful enough to stand on their own. Her gentle drawl and soft vibes resemble Lana Del Rey, Imogen Heap and Sóley.
The opening song "I Never Learn," from which the album takes its name, offers a mellow introduction to the muted and yearning moods featured later on. As the music swells and breaks, Li's voice matches it perfectly pitch for pitch. The instrumentals throughoutthe album are admiringly simplistic; repeated drum beats, one or two cleverly strummed guitar chords and the shake of a tambourine keeping the beat.
Li's vocals coexist naturally with the music, being heard almost as if through a screen or tunnel. Though the lyrics can be hard to understand, the distortion adds to her ethereal charm. However, it also deters slightly from the music's meaning. One of the standout songs on the album is "No Rest for the Wicked," which emphasizes a strong chorus and intriguing lyrics; such as "There's no hope for the weary / If you let them win without a fight." Much of Li's songs contain cryptic words open to interpretation, though they are all equally meaningful and expressive.
Li's ability to touch upon sentimentalness yet seem both distant and extremely intimate is a rare and valuable one. Her album is full of raw feeling and is definitely a contender for album of the month.
[soundcloud url="https://api.soundcloud.com/tracks/140323134″ params="auto_play=false&hide_related=false&visual=true" width="100%" height="450″ iframe="true" /]