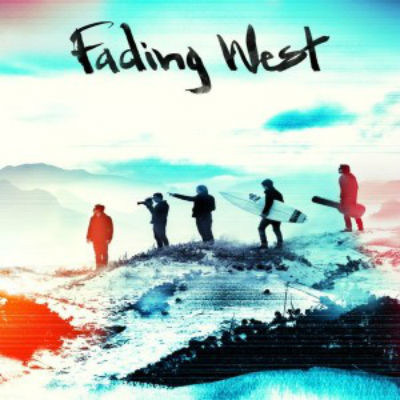 Starting off 2014 is American alternative-rock band Switchfoot with their ninth album Fading West. The band originated from San Diego, Calif., where they were unexpectedly discovered by award-winning producer Charlie Peacock. As Grammy award-winners for their album Hello Hurricane, much pressure were added onto the band's shoulders about their upcoming album. Fading West mainly features deep, insightful lyrics accompanying lighthearted, feel-good instrumentals that can move you.
The album begins with relaxing, upbeat instrumentals and optimistic lyrics with "Love Alone is Worth the Fight." It sums up the band's past 15 years as a band, as well as the album's central theme. "Who We Are" also has an optimistic and upbeat sound that is a reflection of when the band was only starting, "They said it's complicated / They said we'd never make it this far." Reflecting their Christian rock origin, "The World You Want" portrays gospel-like sounds and lyrics such as "Everyday you're alive / you change the world." Towards the end, "Saltwater Heart" produces a refreshed and upbeat melody that can leave you satisfied with the lines "I can feel the ocean / I can feel your open arms / … / I'm finally free again."
Switchfoot's Fading West successfully incorporated their meaningful lyrics into the music. It started off great and ended off even better, satisfying the thirst for wonderful music. Switchfoot attempted to place a variety of slightly different genres into their album, and it was not a disappointment. The variations of hard rock, Christian rock, and alternative rock made it entertaining and fun to listen to all throughout. It meets my expectations that were set by the band's previous albums and songs.
[soundcloud url="https://api.soundcloud.com/tracks/110737970″ params="color=ff6600&auto_play=false&show_artwork=true" width="100%" height="166″ iframe="true" /]