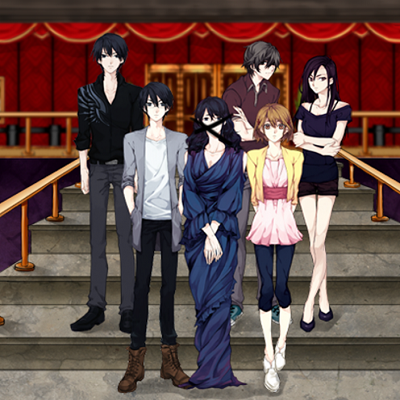 A game in which the player must navigate through darkness and explore a mansion is incredibly overused and boring, even. Whether you are avoiding a demonic entity and desperately attempting to restore the past, or searching for notes and a way to escape out of a castle, the entire "dark and brooding castle exploration" trope is intriguing, yet nothing new. However, "Enigma: An Illusion Named Family," developed by Tabris, amplifies this overrated trope and revives it in triumphant glory.
The game's name speaks for itself;  it is the epitome of an enigma. One of the most significant features of this role-playing game (RPG) is its profound, yet simplistic storyline. The player takes on the role of Yoo Minhyuk, the fourth son of the mystifying Yoo family. Minhyuk lives his life in guilt and dishonor due to causing the loss of his father in an accident. Both of his parents are missing in spirit, as his mother, unable to cope from the loss, compensates the void with countless parties and spending money on paintings. Minhyuk, one night, wakes up from a nightmare and finds himself in utter darkness of the mansion. From there on out, the fourth son must navigate through the darkness and search for secrets. A downfall of this game is that it is incredibly vague, forcefully pulling players into the desired search for the Yoo family's dark history.
What makes this game so remarkable, besides its enigmatic storyline is its gameplay. Rather than the simplistic first person view of American video games, the Japanese developed RPG contains various platforms for each situation and level of the game. Some parts of the game are "Otome"-based, which consists of having interactive conversations with colleagues in flashbacks; other parts of the game pertain to 8-bit combo-based combat, along with navigation through dark hallways. Along with that, the limited range of vision adds onto the intensity, as the protagonist has a fear of the dark, and only has a few matches supplied to aid him through the night.
The game's dark storyline and limited field of view are threatened when a killer is suddenly added to Minhyuk's endeavor of searching for the truth. The killer at first seems harmless, as the only way to avoid him is to hide; as time progresses, they set traps throughout the house. This killer, to me, was an unnecessary addition to the anticipation to find out the truth, but this mysterious person can be any of the characters that Yoo meets. With this in mind, paranoia and fear levels rise significantly as the game goes on.
Darkness, dramatic mystery and the slight anxiety that are associated with this game calls for a beautifully interactive dark tale. With the large number of games similar to "Enigma," the game is a moderate jolt of excitement and horror.