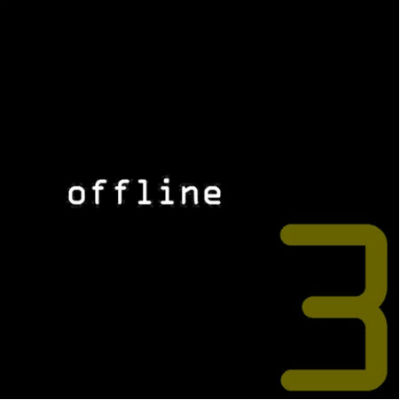 Since the third successor is in the midst, fans find themselves unable to handle the wait to the point where they take the hype into their own hands and create their own interactive nightmare. With the critical acclaim of the first two games, the fan-made version of "Five Nights at Freddy's 3" dampens the well-built hype for the actual franchise itself. Because of this, "Five Nights at Freddy's 3" manifests an elementary level of graphic design and a lack of progression from the previous game.
Rather than being developed by creator Scott Cawthon, fans took matters into their own hands, which in my opinion was a heavy-hearted attempt to continue a short-lived duet. To my dismay, I was completely thrown off once I discovered that the game was not the official version. As fans of the "Freddy" franchise, the game is an impressive manifestation of everybody's favorite restaurant; however, it is also a cheap version of the third game in the series. With the same characters and overall storyline, "Five Nights at Freddy's 3" might as well be a generic copy of the highly celebrated point-and-click game.
Despite having the same goals and storyline, the only thing that changed was the date, which is 30 years later after the Chuck E. Cheese's-like restaurant shut down.  The player serves as a security guard with the graveyard shift, who must watch over the vicinity and protect himself. As an overnight guard, the player must click and view each monitor screen, watching over the animatronics as they roam the building and hunt for adults. As an animatronic approaches, the player can use the doors provided on each side of the room to block them out.
One of the most protruding elements of the game is its sad attempt to recreate the signature features of characters such as Freddy Fazbear, Bonnie the Bunny, Chica the Duck and Foxy the Pirate. In comparison to the original games, the reincarnated animals look like road kill, and not in a good way. If anything, the only scary aspect of the game is its sad voice recordings and elementary graphics. The gameplay replicates that of the actual series; however, the levels are far more difficult, as each character's attack becomes more frequent, and the power of closing doors renders the player powerless. It is very ironic, considering that the doors' main purpose is to block out enemies, yet they do not hinder the animatronics in any way. The Freddy mask is the only protection from the animatronics, and even that does not work in the long run.
With a combination of bad graphics, lack of storyline and merely adequate replication, the fan-made version of "Five Nights at Freddy's 3" is a complete damper on the famous series of fighting childhood characters. Fans of horror and gaming should avoid this copyright-infested nightmare and wait for the release of the official game.