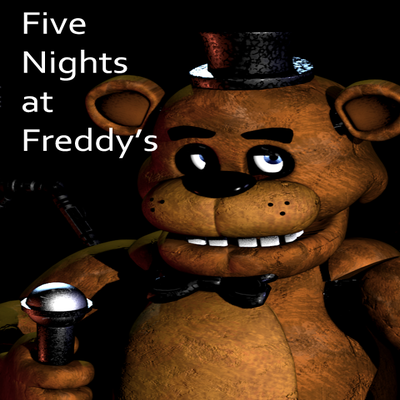 Indie point-and-click horror game Five Nights at Freddy's, developed by Scott Cawthon, takes a peculiar and new twist on the true definition of paranoia and anticipation. Incorporating a disturbing aspect to what may seem like a traditional place for children's entertainment, Five Nights at Freddy's contains the perfect balance between horror and child-like wonder.
Similar to the restaurant Chuck E. Cheese's, Freddy Fazbear's Pizza is where nightmares begin. Mike Schmitt, the player, is hired as the new security guard that must watch over the restaurant from midnight to 6 a.m Upon taking the job, the player is informed that the animatronics, mechanical robots that serve as the children's entertainment, may come to life after hours and roam the building. Also, the animatronics may view the player as a skeleton and attempt to stuff them into a suit, inevitably resulting in death. The main animatronics are Freddy Fazbear, Bonnie Bunny, Chica (a duck), and Foxy the Pirate.
The graphics in the game are incredibly realistic, and despite the fact that it takes place in such an innocent environment, there's an unsettling and uncomfortable aura that lingers, which may tempt the player to leave the lights on in their room. Throughout each night, the player must only click and view each screen, which monitors each room in the building. When an animatronic is present, Schmitt must close both doors of the security room. However, when using the doors, a percentage of energy is lost. Once all energy is lost, Schmitt loses all power and is attacked by the animatronics. To avoid this, the player must use their energy wisely by checking each camera moderately. Though simplistic, the paranoia and belief that one of the animals can pop up at any second can leave one without sleep for days.
Maintaining a clever usage of jump scares, Five Nights at Freddy's is similar to games such as Slender, Night Trap, and Don't Blink. Schmitt is deemed helpless in the game, which is why Five Nights at Freddy's is such an innovative and clever scare to those who dare to play it and watch as the animatronics glare into the cameras. Some may view it as silly, due to its childish environment, however, that's what makes it so terrifying; It proves that horror can linger anywhere.
Unlike the other zombie killing, ghost fighting games out there, Five Nights at Freddy's manipulates the common perspective of a horror game and gives it a new light. While most games take place in dystopian and dangerous settings, Freddy Fazbear's Pizza is where the nightmares truly begin.