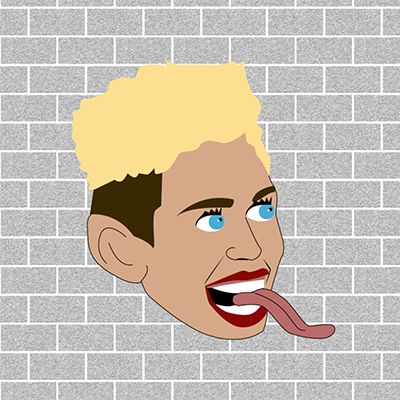 Since the deletion of 'Flappy Bird,' many copycat games have been released, but none as funny as 'Flying Cyrus'. A mixture of  chronically addicting taps, and pop culture jibs, 'Flying Cyrus' is the best counterfeit game on the market.
In this remake of 'Flappy Bird', Miley Cyrus's head, guided by her flapping tongue, maneuvers through wrecking balls and hammers, inspired by her hit song, "Wrecking Ball." But, unlike the original 'Flappy Bird', I feel as though this version is more difficult, because of the size of Cyrus's head, which is much bigger than the original small bird. Everything is bigger in this version, making it more demanding.
Flying Cyrus is meant to be entertaining, but due to the size of the avatar, this counterfeit game is harder than the original version of the game, making it both challenging and amusing.
Download: