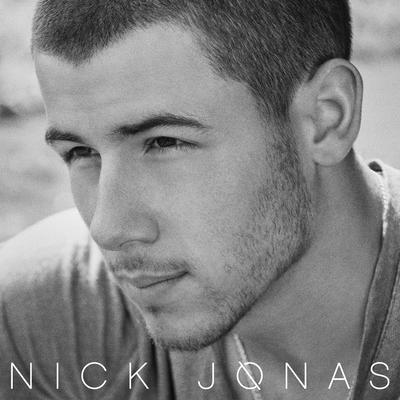 Many people still view Nick Jonas as the former singer/guitarist for the Jonas Brothers, a music group that was popularized through their various appearances on Disney Channel. However, with his second solo album "Nick Jonas," the singer/songwriter yearns for a different spotlight, one that is suitable for his transition from a Gibson-wielding boyband member to a man of modern music.
As early as the age of 6, Nick Jonas was a major talent. Broadway musicals and acting gigs filled up his resumé, but the opportunities did not end there. The Dallas-born performer knew no bounds when he co-wrote a song ("Joy to the World (A Christmas Prayer)") with his father, making his songwriting debut in 2002. Two years later, he scored a deal with Columbia Records alongside siblings Joe and Kevin and formed the Jonas Brothers, a Disney-approved boyband that tweens and teens alike swooned over. Although the three-man band did not achieve instant chart-topping success in comparison to other boybands of today (One Direction and 5 Seconds of Summer), Jonas was able to launch his solo project after their official split in 2013.
Known for his catchy songs since the Jonas Brothers days ("Burnin' Up" and "Lovebug"), Jonas portrays this strong suit with radio hit "Jealous." Seemingly the most popular track on the record, he executes an intense falsetto that stayed fresh in my mind long after listening: "It's my right to be hellish/I still get jealous."
Although the album is borderline flawless, it lacked exactly that: flaws.
The absence of a slightly rushed percussion line or an off-pitch guitar note made it as if Jonas put up a stone-cold front. The only reservoir of emotion was his vocals, such as his trembling vibrato in "
Avalanche
," a duet with singer
Demi Lovato
about the destructive outcome of a "falling out."
Similar to most albums released in the modern music scene, Jonas' album is synth-heavy. Whether it is the '70s disco jam "Teacher" or the heartfelt serenade "Nothing Would Be Better," artificial hi-hats and synthetic strings never fail to make an appearance. The occasional glint of the electric guitar and grand piano are barely present beneath the blankets of electronica, but I did appreciate his decision to include some raw instrumentals.
Aside from the abundance of synth that paints "Nick Jonas" in the same slate gray color that every pop album wears today, the album is still a breath of fresh air. Jonas' success in penning thought-provoking lyrics ("You're the broken part of me that makes me hold/But so unsure" in "Nothing Would Be Better") and portraying a mistreated heart ("Teacher") is enough to set his new album aside from the many that line up for a chance at takeoff.
With "Nick Jonas," the former boyband member clearly proves that he has made that shift from a dreamy, fun-loving heartthrob to a hardy, well-versed man.