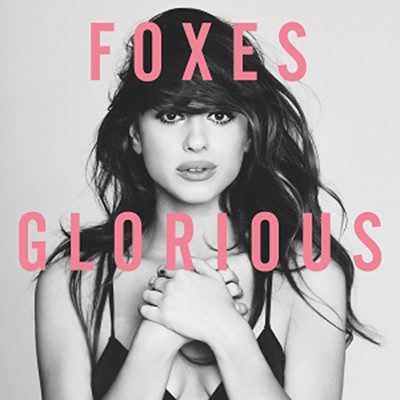 Glorious took a while coming out, but it has finally arrived and it does not disappoint. This album by Foxes is a great addition to her already applicable reputation. With the amazing success of 'Clarity,' a song that made headlines, it was expected that the album it originated from would be just as good. The songs on this album are edgy, yet entertaining and individualized. The music behind the words are lilting, and I could not have imagined a better album for Foxes unique voice.
One of the best songs on the album is one of the most unoriginal out there, yet it is the uniqueness of Foxes perspective on the issue that truly makes it enjoyable. "Beauty Queen" talks about girls' desire to change their skin, to alter their outside appearance, when everything that is important in life goes skin deep. It expresses the fact that attempting to change yourself will do you no good when you get down to the basics. "Holding on to Heaven" is another great hit, as the music creates a great positive impact. It is lovely, as it includes almost every type of instrument on the market, yet manages to hold onto Foxes tell-tale design, starting off slow, and morphing into something powerful and emotional.
While most of the songs are fantastic, there are some that could use a bit of work. Take the first track on the album for example, "Talking to Ghosts" which has little to no emotional meaning. More or less it depicts her annoyance and disbelief that a loved one has gone, but the music contradicts any negative emotion you would expect her to feel. This song is confusing, to say the least.
Glorious is a glorious album, no doubt about it. While one are two songs are just a waste of space, most of them are enchanting and lilting. The melodies and lyrics do the artist justice, while remaining edgy yet sweet. Foxes has done a fantastic job.
[soundcloud url="https://api.soundcloud.com/tracks/140728738″ params="auto_play=false&hide_related=false&visual=true" width="100%" height="450″ iframe="true" /]