Galleria at Sunset, 1300 W Sunset Rd #2920,
Henderson, NV 89014
Mon-Sun 11 a.m. to 12 a.m.
Well known in California for its authenticity, Gen Korean BBQ opened up in mid 2016 and is the first of its brand to open in Las Vegas. By only offering two menu types, it sounds like the customer would have limited options–but that is not the case.
The two menu options are both all-you-can-eat, but lunch is $15.99 and dinner is $20.99. The dinner price allows for one to order a few more meats than lunch. While it might seem expensive, one is able to eat as much as they want while ordering from over 30 types of meat and a large list of side dishes.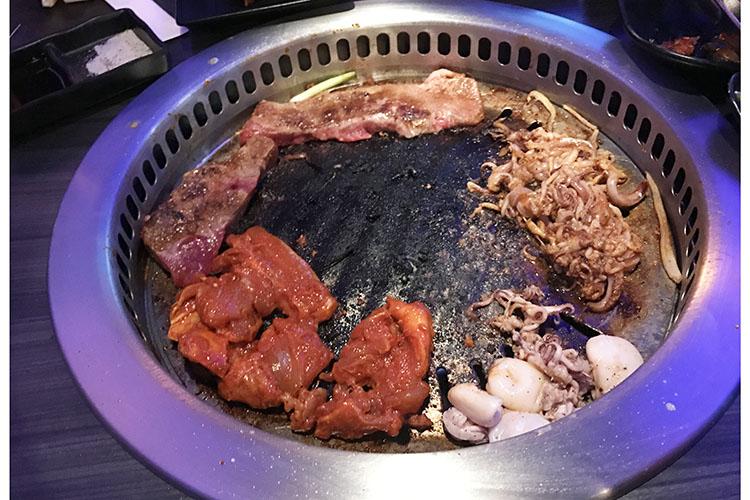 As I entered the restaurant I felt like I was entering a party. It was dim and most of the light came from a television and colorful lights around the bar and booths. I arrived on a Tuesday evening with a few guests and waited about 10 minutes to be helped, even though it was almost empty. A few moments later, a woman seated us at a table and explained the rules–everyone being seated would have to pay the dinner price, and we could order as much as we would like within a two-hour limit.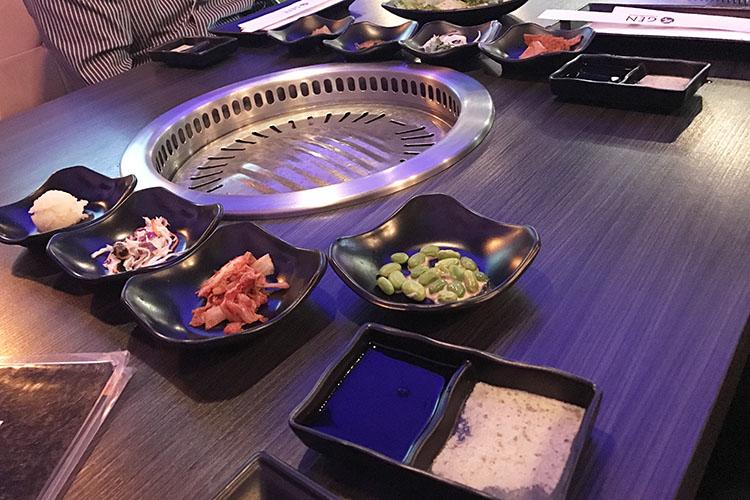 The server was kind and walked us through all the steps to cook our food correctly, as well as giving us her recommendations on what we should order. We went along with her suggestions and got the "volcano chicken," Gen pork bulgogi and Gen signature steak.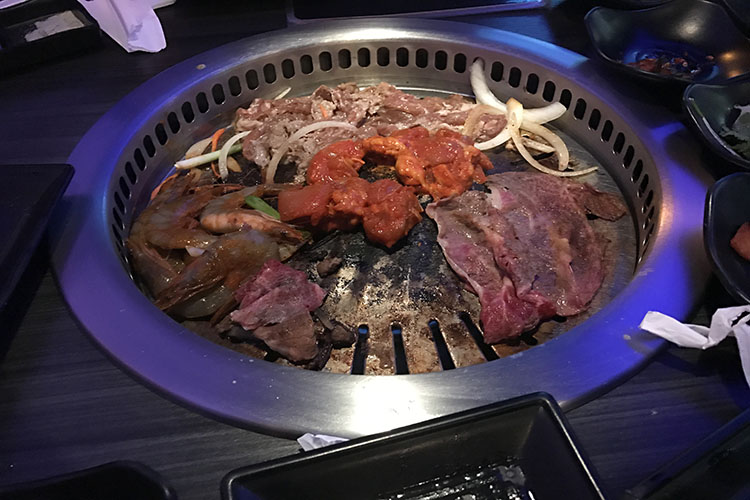 The first item we tried was the bulgogi pork, which was both sweet and savory. All of the juices that the pork was marinated in made the meat tender and fall apart. The saltiness from the pork mixed well with the sweetness of the marinades.  We were also served the steak, which took a long time to cook. I didn't feel like it was worth the wait since it was not marinated with as many spices like the previous meat.
While I was enjoying the pork, the volcano chicken was placed in the center of the table and already cooked. It was crunchy and smothered in a red hot sauce. I enjoy spicy food so I was not worried about it whatsoever, but my guests felt that the dish was over sauced to the point where they could not enjoy it.
A few sides placed were placed in the middle of the table so that we could eat while waiting for our food to cook; this included a large bowl of salad, potato salad, kimchi and pickled radish. Out of the sides placed on the table, I only tried the kimchi–its sour taste was overpowered by all the spices. We also ordered a side dish of the cheese pork cutlet which came out steaming hot with cheese spewing from the sides. This was my favorite side dish and came out almost immediately after we placed the order.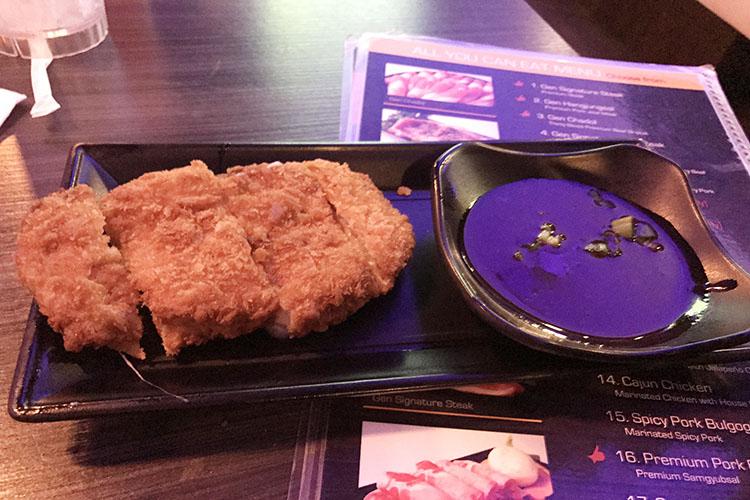 The last thing ordered was Cajun shrimp. This came out whole and drowned in various spices. Once the shrimp was done cooking we had to peel it, which was a fun and messy experience. Once I bit into it there was an overwhelming taste of garlic, but as I continued to eat there was a blend of hot pepper and tangy lemon complemented the shrimp. It did not burn my tongue like the volcano chicken, but it did satisfy my want of a spicy kick.
I had a fun experience at Gen and I would not hesitate to come back and try more from their large menu. The restaurant has something for everybody; when I wasn't talking, I found myself singing the popular tunes playing from the speakers or even watching basketball on the huge television near my seat.
[poller_master poll_id="166″ extra_class=""]