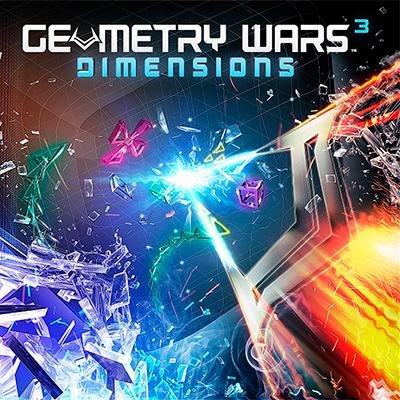 The "Geometry Wars" series was first created by Bizarre Creations and introduced as part of "Project Gotham Racing 2." After being picked up by another video game company, Sierra, the series itself gained high hopes from its players. However, the third installment, "Geometry Wars 3: Dimensions," falls short.
Similar to the old-school classic "Galaga," "Geometry Wars 3: Dimensions" chooses to omit a storyline and focuses on shooting down incoming enemies.
The enemies in this game literally come in all shapes and sizes, giving each one a distinctive personality. Little concern is put toward these colorful foes in earlier levels, but once I began to progress, I found it difficult to focus on the screen as my eyes began to hurt from the excessive flashing lights. However, when I could play, the boss battles presented a more intelligent target to chase down. It did take some time to defeat these enemies though, as I was constantly faced with the decision of whether to attack or to avoid incoming attacks.
Though there is an acceptable number of enemies, I cannot consider "Geometry Wars 3: Dimensions" to be an exceptional game, due to the lack of variety the missions offer. Not to say that a high score is not fulfilling, but basing all of the challenges around earning points is a cheap play in my book. The only difference in missions is having a strict time limit or a limited number of lives.
Furthermore, in adventure mode, early portions of the game are poorly paced and repetitive. I assume that was normal for the first few levels as the enemies would range in difficulty and circulate around the screen in small groups, but before I knew it, I was bombarded with a large number of green cubes that easily avoided my bullets. Though I do like the challenge, I only found this to be frustrating as I had to spend more time than I would have liked on a single level. I almost had the urge to put down the game at that point, but I was curious to see if this game had more to offer—but I was deeply disappointed.
"Geometry Wars 3: Dimensions" provides a way to relive the classic arcade experience through simple, pixelated graphics and flashing colors, but the game itself feels incomplete. I believe that this game would be worth more if it were free, as I wasted $5 and countless hours playing it.