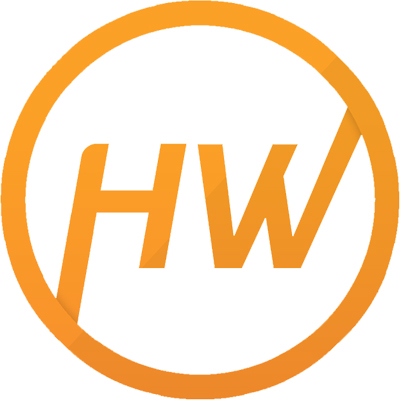 For those who may find it difficult to write in a planner everyday, find it counterproductive to invest in one or have trouble remembering what assignments are due and when, "The HW App" is the perfect tool. For free, this app can eliminate any organization troubles.
Upon launch, the user is welcomed with a screen that displays a short "Thank you" message from the developer, The App Shop Limited, and allow you to pick a color that your planner will be displayed in. There are about 24 colors to choose from that you can assign to your planner and each class you enter. The next screen will ask you to allow it to access your notifications. If you allow it, you can then take advantage of the reminder feature that you can customize for each task. The third, and final, screen will ask for your email. It does not matter which email you choose to enter, but do not worry: you will not be sent any confirmation emails or spam. Though I do not know what your email is used for, I assume that it can be used to sync your details between devices with their other app, "The Homework App Sync."
After completion of sign-up, you must now manually input your schedule. This process is easy, like the sign-up, but it can be tedious if you choose to enter every detail pertaining to a class such as the instructor's name, building, room number and possibly, what time the class starts and ends.
The main aspect of the app is the impressive detail that each assignment is given and the way they are presented. When adding assignments, you are able to choose what class it is for, the priority level of the homework, a due date and so on. If you have your notifications turned on, you can also schedule a reminder for each assignment. Once you have finished an assignment, you can tap on the task screen and say you have completed it by pressing 'yes' on the completed field.
Though it can be troublesome to tap on the task section each time, the design of the main screen is a personal favorite of mine. I can see the numbers of tasks I have left to do, the amount of subjects I have entered and a 10-day timeline that visually displays how many tasks are due on certain days of the week, allowing me to gauge the priority of each assignment based on when they are due.
Another aspect that I love is how the assignments are organized. I have the option to sort them based on date, subject, tags and priority. If I have missed an assignment, an overdue section will appear and list those before the others are listed. I have tried to use other planner apps before and I noticed that completed tasks began to clutter the main page overtime, so the one thing I must mention is the incorporation of a 'done' tab on the task page. It removes any unnecessary clutter on the main task page and promotes an aesthetic design.
Free for Apple devices, "The HW App" is a straightforward, effective and convenient way to organize your tasks.