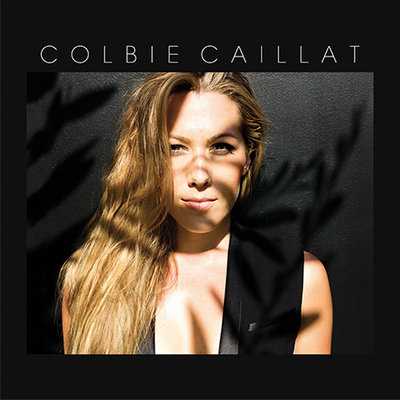 In her fifth album, Colbie Caillat's efforts to sound different and become more modern have utterly fallen short. What had the potential to be an exciting original work by the artist has come out sounding like any stereotypical pop album.
Performing since 2007, the charismatic and sweet-sounding Caillat made it big with "Bubbly" and her collaboration with Jason Mraz on the song "Lucky." While she has released four albums prior to this new production containing all original songs, the artist has stayed relatively under the radar.
From the very first song "Live It Up," it is immediately clear that Caillat has turned around and gone for a drastically different tone than is her norm. Her upbeat melodies and contemporary voice are mostly consistent with her past works, but a new pop twist has contributed to a more current sound—one that is not necessarily innovative nor impressive. With the exception of a few songs such as "Try," the pieces on the album are stylistically similar and mediocre.
The near constant guitar strumming in the background of the album are reminiscent of Caillat's quaint musical beginnings, though the use of miscellaneous instrumentals such as percussion in "Just Like That" lends to a muddled and generic tone. While standout pieces such as "Break Free" switch up the monotony of the cheerful pop harmonies, they still lack a certain uniqueness and originality that would allow Caillat to truly come into her own.
While there are likenesses between the songs in terms of musicality, the themes within the album vary from self acceptance to falling in love to becoming independent. While this may have been executed in an appealing way, Caillat's album merely comes off as an awkward mix of emotions that do not convey her true potential as an artist. Putting energetic songs such as "Blaze" right before pieces like "If You Love Me Let Me Go," which are more somber and focus on tender subjects, leads to stiff transitions and an odd diversity.
In terms of lyrics, much of the heartfelt encouragement and sentiment is lost due to these meanings being explicitly stated and lacking poetic cadence. "Try" is an example of this straightforwardness; "Why should you care what they think of you / When you're all alone by yourself" is a beautiful motto that simply does not reach the heart when stated so blatantly.
All in all, "Gypsy Heart" seems to be a turn for the worse in Caillat's career. While taking a risk is admirable, this generic album earns a D for its flat lyrics, unexciting melodies and overall normalcy.