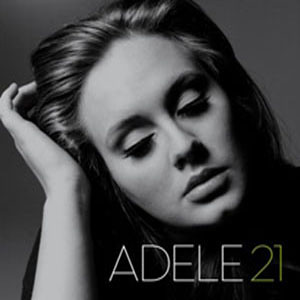 After the success of her first album, 19, with breakthrough songs such as "Chasing Pavements" and "Daydreamer," English singer/songwriter Adele returns once again with an outstanding and genuine album, 21.
The album has 11 songs, but each one is full of real emotion."Turning Tables" is a prime example of a raw-sounding performance that will give listeners goose bumps and chills.  The song portrays her resolute strength about leaving the person who is hurting her, while "Someone Like You" and "Don't You Remember" are painful songs which listeners can channel the personal sadness and ache of Adele as she belts out her past experiences.
Additionally, her cover of The Cure's "Lovesong" references the style of "swing", and, like the rest of the songs, it elicits a tender feeling.
Adele's second album may or may not have enough heartache and depressing lyrics to satisfy her heartbroken listeners.  But on the other hand, it is overflowing with bona fide feelings. Her expressive and touching way of singing will impress anyone who listens to 21.