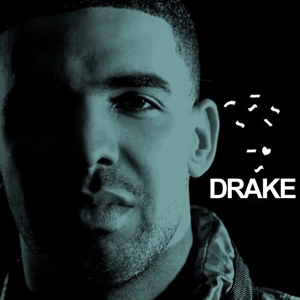 From singing to rapping and acting, Drake has come a long way from his first self-released album "Room for Improvement," becoming one of the most famous, well-paid rappers while keeping a positive image for his younger fans.  As one of the most anticipated albums of 2011, Drake's "Take Care" has a mellow tone and soothing effect, making it a truly unique and extraordinary piece of work.
His first single "Marvin's Room" is named after Marvin Gaye, who built a studio named Marvin's Room to escape the pressures and stresses of life. This is similar to Drake's situation in this song, in which he attempts to confront his ex-girlfriend in a club. He pours his frustrated and ashamed emotions into this song exposing his vulnerability.
Originally featuring Lil Wayne and remixed with rapper Tyga, bonus track "The Motto" revolves around the idea of "YOLO"—you only live once. Its speedy lyrics and powerful beats create a tune most would want to get up and dance to while in a joyful or pumped up mood. Additionally, the lyrics incorporate several literary elements focusing on his issues with women.
The entire album centers on inner struggles between Drake's love life, as well as his life as a celebrity. His songs portray his battles in maintaining a true relationship with his friends and family, while dealing with critics and the growing fame and wealth. The genuine emotions within each song make "Take Care" the best album 2011 has to offer.