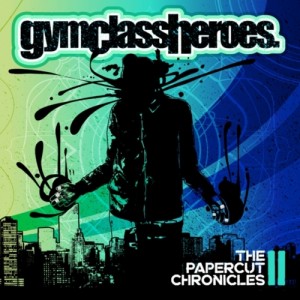 Gym Class Heroes released their first album in three and a half years "The Papercut Chronicles II," a sequel to 2005's "The Papercut Chronicles." Unfortunately, this album does not display years of hard work and effort, but more like six months.
The band's indecisiveness to settle on a consistent musical style mimics the same problems that occurred in previous releases such as "The Quilt" and this new CD is no exception. The band, led by Travie McCoy, cannot find their niche when it comes to the tone that they want this new offering to express, and can't find a median between hip hop, rock, and pop genres.
"Solo Discotheque (Whiskey Bitness)," starts out with a catchy beat, but turns into an annoying guitar solo that seems to last forever. Similarly "Holy … Batman" also shares a rock and roll feel, but the instrumentals sound the same as every other song on the CD.
Songs such as "The Fighter," featuring Ryan Tedder of OneRepublic, a very well written and inspiring song, and "Life Goes On" featuring Oh Land, displays more of a soulful attitude with soft melodies and motivational lyrics.
Also on the album, their hit "Stereo Hearts" featuring Adam Levine, lead singer of Maroon 5, would fit much better on a Maroon 5 album and relates more to Levine's band's pop rock style of music aside from McCoy's rapping.
Although the album is not one of Gym Class Heroes' best, the band deserves some praise for their creative mix of instrumentals and a few well-composed songs.