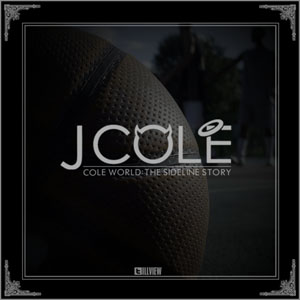 With J. Cole's use of unique beats, creative style, and soul, "Cole World: The Sideline Story," explores a variety of topics, rather than the expected—love. With Jay-Z as his mentor, he improved his rapping from the first to his recent third album by creating a different sound, evident in one of his first famous songs, "Who Dat," where Cole presents himself as a younger, fresher version of Jay-Z.
Unlike Jay-Z however, Cole combines Tupac's older rap stylings with new rap, similar to Lil Wayne's "The Carter IV," to create his own style that does not necessarily fit a generation now filled with dubstep and hardcore party beats. Cole is unique in that his rapping has soul, heard in "Work Out," which samples Kanye West's "The New Workout Plan" and "Straight Up" by Paula Abdul.
This album also features popular artists, such as Jay-Z, Drake, Trey Songz, and Missy Elliott. In order to reach a larger audience, "In the Morning" featuring Drake, was released on both J. Cole's second album and his current album.
J. Cole is one of the most original, hip-hop artists today on the scene yet and as his fame grows, music lovers will surely recognize him as one of the best.