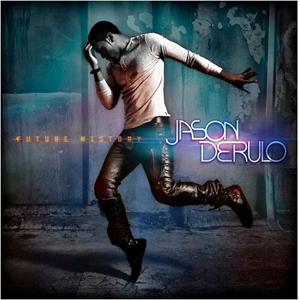 After releasing his first album, Jason Derülo, in 2010, Jason Joel Desrouleaux returns with an even more vibrant, high spirited album, in Future History.
Derulo has developed a distinctive R&B and pop style over the course of three short years. His lyrics include vivid imagery and the use of literary elements.
Most of his songs describe the various stages of young love, evident in "Be Careful" where he blames himself for believing all of the lies in his past relationships.
His song "It Girl" is relatable to many. Not only does this song generate an exciting harmony, but many could also relate to the want of a dream guy/girl and the need to constantly express their feelings about love.
Derulo samples the 1956 Harry Belafonte classic, "Day-O (The Banana Boat Song)" in "Don't Wanna Go Home." To fit this generation, Derulo added more creativity and upbeat tones. The active beats and the positivity makes the song catchy—not to mention, a story an all out party-goer would want to experience.
Future History forces you to be you, get wild, and dance all night long.