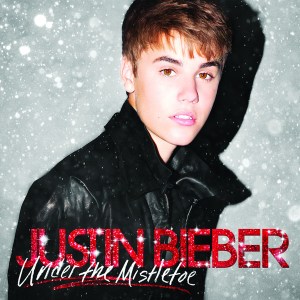 Teen pop star Justin Bieber's Christmas album "Under the Mistletoe," premiers original songs alongside classic carols, sharing the young stars incredible voice.
Featuring artists like Mariah Carey, The Band Perry, and Usher, this album is not another cliche Christmas CD, but moreso an upbeat holiday album gravitating towards a younger audience.
The album introduces two original offerings, "Mistletoe" a modern, romantic, well written song about how instead of spending the holidays with his family, he'll be under the mistletoe with a very special girl, and "Only Thing I Ever Get For Christmas," which is yet another bad cliched slow song about how much he wants a girl. The CD also includes some famous tunes with a modern R&B twist, such as "Santa Claus Is Coming to Town," "Silent Night," and "Drummer Boy."
Bieber went out on a limb trying something he has never done. In the song "Drummer Boy," Bieber's album takes a turn as he attempts to spit rhymes. Although he made an outstanding effort and the execution was not awful, he should really just stick to singing, due to the fact the lyrics weren't meaningful in any way and could have been written by an elementary school student.
The CD reflects the amount of time Bieber put into creating an album and indeed did portray the young star's incredible talent. With a soulful voice and pristine instrumentals, this album is one of his best.