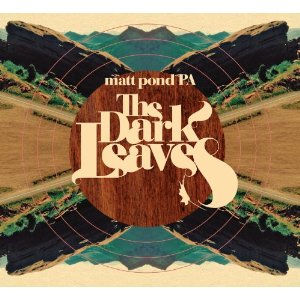 Matt Pond PA's latest album entitled The Dark Leaves is a whole new sound of music, compared to his past albums.  With a focus on instrumental sound, instead of a vocally-driven concentration, indie-music lovers will surely love this one.
The songs from The Dark Leaves are more happy and upbeat than his 2007 album, Last Light. The album opens up with "Starting", a song overpowered with drums and bass guitars, rather than a clean vocal sound. "Wild Run", my favorite song, sounds just like the title.  It's wild, edgy, upbeat, and fun to listen to.
I do prefer a hard rock sound, but only when the vocals are understandable. Although some lyrics are hard to understand, like in the song "Starting", the instrumental sound of the CD is a great listen.
Some songs weren't the best, but I would recommend this album to indie-rock, music lovers because of the laid back sound of mumbled vocals and hard instruments.