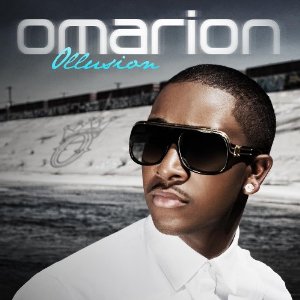 From a teen heartthrob to a full-out R&B artist, Omarion strikes the music industry again with his third album, "Ollusion," released on Jan. 12, 2010. This album transitions from slow and easy, to mid-tempo tracks that aim for the romantic.
The O in "Ollusion" represents his name, but also the circle of life. Omarion penned and co-produced all of the songs on his albums.
"Pretty Fly" is dedicated to Michael Jackson. "I Get It In," featuring Gucci Mane, reached #15 on the Billboard's Manstream R&B Chart. "Speedin" was the #1 most added on Urban Radio in January. However, his other songs like "Code Red" aren't his best songs because they weren't produced very well.
This album expresses who he truly is from a creative and artistic standpoint. It supplies brief and repetitive vocals throughout most of his songs. Hopefully over time, he will begin to mature musically and start to consider himself as a solo artist.