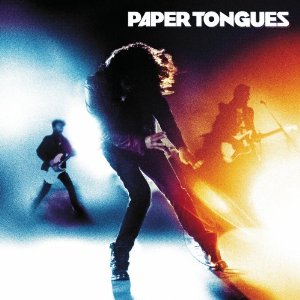 Paper Tongues, a seven-piece band from Charlotte, North Carolina, released their debut self-titled album; it is their first major album in the band's 3-year history. The band had their big break when they met long time music producer and American Idol judge, Randy Jackson, who has since become the band's manager.
Paper Tongues is a band that is almost impossible to accurately describe. They are a hybrid of alternative rock, synth pop, and hip-hop. Imagine if Linkin Park and Arcade Fire had a "band baby", and you would be halfway there.
Despite having seven members in the band, Paper Tongues can sometimes underwhelm. The guitars are quiet, despite the fact that they utilize two guitars, the keyboards are overproduced, and the lyrics can be laughable. So when you hear trios like Muse making more noise than this seven-person band, it becomes apparent that Paper Tongues is trying to do too much.
Despite all of their faults, Paper Tongues has moments of absolute genius. Songs like "Everybody" and "Soul" have infectious choruses and memorable drums that make them great for multiple listens. The singles "Trinity" and "Ride to California" are the catchiest the album has to offer, but the highlight of the album is the song "Rich and Poor", which has the band at their best.