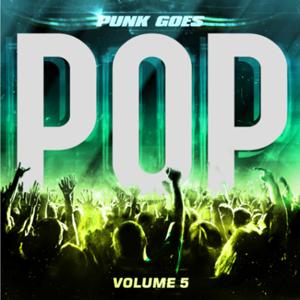 Punk Goes Pop, the compilation series of various rock bands covering current chart toppers, is back with their fifth installment in the CD series.
Breathe Carolina's cover of "Billie Jean," radiates musical perfection. While keeping the original beat, David Schmitt and Kyle Even hit the high notes of Michael Jackson's, retaining the authenticity and originality. Covered by the band, Issues, "Boyfriend", originally by Justin Bieber, serves the song justice, making it socially acceptable to sing the word "swaggie." Far from Justin Bieber's pop sound, the newly formed metalcore band keeps the low bass singing in the beginning then resonating a hard rock sound with screams.
Punk Goes Pop 5 Vol. I may be the best of the CD series so far, due to the fact that they lose the annoying auto tune of the originals and replace it with sentimental screams and clean vocals.