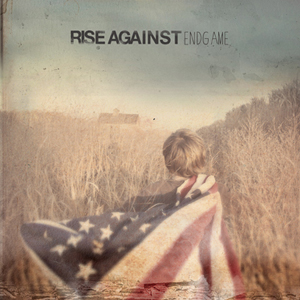 Three years since their previous album, "Appeal to Reason," Rise Against returns with an upbeat album, "Endgame," focusing on songs with messages about the world and its problems.
Rise Against consists of Tim Mcllrath (vocals/guitar), Joe Principe (bass/backing vocals), Brandon Barnes (drums/backing vocals), and Zach Blair (guitar/backing vocals). Though they may have switched from one record label to another numerous times, their musical genre has always been punk rock. Instead of the screaming and mumbling they used in their first album, "The Unraveling", their current offering transitions to lyrics that are articulated, making the album more understandable and screaming is used sparingly.
In contrast to their previous albums, "Endgame" focuses on real world events, such as Hurricane Katrina, which is addressed in the song "Help is on the Way." A victim demands help, but the end of the song ends with "But it never came," reflecting that many people still have not received the help they needed.
According to Mcllrath, "Make it Stop" is a reaction to six gay teens that committed suicide in September 2010 due to bullying and homophobia. The lyrics question the idea of a God and wonder why He isn't stopping the suicides, rather allowing it. They show their concern of teen suicide and homophobia in an unbelievably touching song that also makes you wonder about a deity and religion in general.
From one album to the next, this all-American punk rock band continues to interest its fans, with a strong message for everyone.