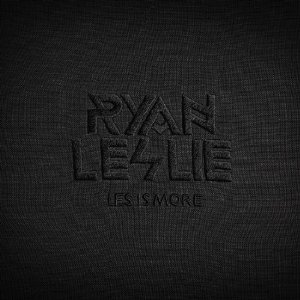 Ryan Leslie pursues an interestingly pleasing musical style years after disappearing from mainstream music. "Les is More" is a mixture of cheerful beats and instruments such as tamborines, pianos, drums, and guitars; he encourages many to live glorious, high esteemed lives. Compared to previous songs "My Addiction" featuring Cassie and "Diamond Girl," Leslie has developed his lyrics, invoking a wide-range of topics and delivering messages of living life to the fullest, like other artists.
"Beautiful Lie" flows with its loud, interesting tones that create a positive vibe. Incorporating ideas about happiness and having one chance to live in these moments aids in the delivery of this cheerful attitude. "Glory" moves into new territory with hardcore rock beats. His strong, bold voice overpowers the beats and empowers the lyrics, which make them more notable. And "Good Girl" focuses on the idea of having "one life" and living it as you want, yet describes it in a chill tone.
However, Leslie constantly portrays his wealth and rebellious lifestyle in not just this song but the entire album, making it difficult for the everyday listener to relate. Many artists, particularly rappers, repeatedly incorporate this theme, and after a while, it gets annoying. From being a Salvation army brat to attending Harvard to producing, singing, rapping, and being an entrepreneur, Leslie would receive more attention from talking about his story to fame rather than topics only celebrities and wealthy people know about. As listeners, we intend to relate to his music and look for advice within the lyrics, yet currently, he fails to do so in a majority of his songs.
Additionally, Leslie does imitate Drake and his album, "Take Care." Rather than giving more personal, innocent messages, he shows off his rebellious side in the lyrics and the beats of "Les is More." It does not feel like his own personal sound because it's too cocky. Leslie's classy looks and naïve nature was replaced with dirty rapping, concerning mature themes, a luxurious lifestyle, and alcoholic beverages, comparable to Drake. Additionally, in his music videos, he does the same hand movements as Drake and wears an identical fashion style—it's plagiarism at its finest.
Though the rapping is admirable to the ear, Leslie constantly portrays his wealth and rebellious lifestyle in the entire album, making it difficult for the everyday person to relate. Leslie tries to fit in to this "rock star life," as stated in "Beautiful Lie," but he truly was born to stand out. Don't get me wrong; I like the lyrics, but watching the Drake wannabe can be quite exhausting.