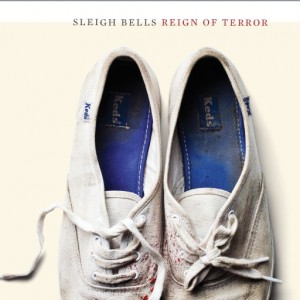 Guitarist Derek Miller and vocalist Alexis Krauss collaborate to create an interesting mix of heavy metal guitar chords and soft spoken vocals in their band, Sleigh Bell's sophomore release entitled 'Reign of Terror.'
Starting off at the top of the albums track list, 'True Shred Guitar' and 'Born to Lose' make their grand entrance with killer guitar solos. Miller's skills are shown throughout the album, taking him out of his shell.
In songs such as 'You Lost Me' and 'End of the Line,' the instrumentals are a bit harsh, causing Krauss's angelic voice to get lost behind them. Whereas 'Comeback Kid' and 'Demons' portray a mixture of the two along with the band's classic techno beats.
As if the mellow vocals were already hard enough to understand, the duo's songs are lacking a chorus. The missing chorus makes the song go on forever, making the music hard to listen to.
The fresh new duo is making a statement with electronic beats, guitar arpeggios, and angelic vocals give the album a techno feel with a modern rock twist.