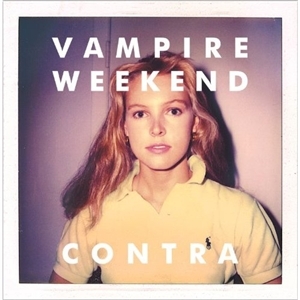 With a growing fan-base from all over the world, Vampire Weekend's debut album "Contra" is slowly becoming a giant hit. Starting out as a college band at Columbia University, these New York natives are on the rise to stardom.
When listening to Vampire Weekend, you may think they come from England by the sound of their voices. Their sounds vary from funky-pop beats, to slow tempo melodies.
"Contra" reached number one on the Billboard music charts. Most of the songs are high beat, indie-pop tunes that leave you wanting to break out in dance. One of the highlights from the album is "Diplomat's Son."
My least favorite would be "I think you're a Contra," but the song has an exceptionally slow rhythm that's perfect for listening to as background music while doing your homework.
Although they're still making their way to the top, new listeners will become immersed in Vampire Weekend's high-beat music.