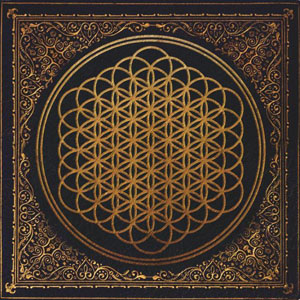 British metalcore band Bring Me the Horizon has released three impressive albums, but their newest addition, 'Sempiternal', takes them to new heights in the metalcore world. 'Sempiternal' redefines Bring Me the Horizon's name, displaying the growth they've made since their first record, 'Count Your Blessings'.
Although Bring Me the Horizon is known for hardcore songs, there is a softer rhythm for those listeners who prefer to hear softer beats. The first single from the album, "Shadow Moses" starts off with an upbeat chorus that leads to a melodic guitar beat. Throughout the song, you can hear the different instruments and background voices, giving the song more depth and perfect music quality. The song ends with a beautiful melody sung by an unknown female singer.
The eighth track, "Seen It All Before" is worth a listen, as well. It is far from predictable because of the softness that lead singer Oliver Sykes starts with before transitioning to a heavier sound. You can hear the emotion in his voice as he sings about being stuck with experiences from his past.
Sempiternal manages to convey life experiences through lyrics and multiple musical beats. This album truly raises the bar of musical excellence.
Blessed With A Curse (radio edit) by Bring Me The Horizon