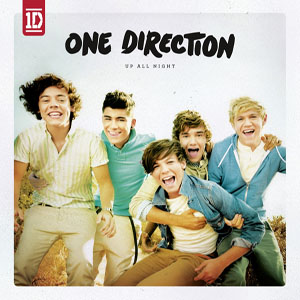 One Direction first appeared as individuals on the British show "The X Factor." But Simon Cowell, best known as the former judge on American Idol, felt they would work better as a group, and signed them to his record company soon after the show. Their debut album "Up All Night," is full of high energy pumped up love songs, perfect for any girl to fall in love with.
Their first single, "What Makes you Beautiful" is fresh and is the perfect song to belt out in the shower. "Tell Me a Lie," has a darker tone, starting off with a deep bass line, running into drums, and is similar to Kelly Clarkson's music, which is ironic due to the fact that she helped write the song. Finally, "Stole my Heart",  is a upbeat track with a fast tempo. The boys sound great and the song really expresses the love they feel for the girls that stole their hearts at first sight.
One Direction's album is exhilarating and filled with life morals and lessons, perfect for anyone who appreciates music, and I definitely have the One Direction Infection!