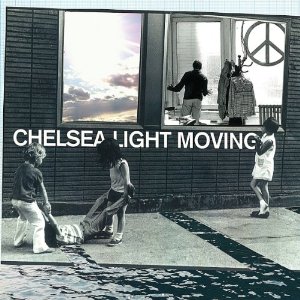 Chelsea Light Moving has recently released their namesake album to the public. The band manages to make this album seem almost bipolar, containing a variety of songs that each sound nothing like another. But, one thing never changes: the rather sarcastic lyrics that add to the edgy punk rock feel given off by the heavy Metallica-ish music.
Fortunately, for listeners who are not into beats that are too heavy, some songs on the album contain a softer type of rock, with a heavy bass and a slower beat. In fact, the second song on the soundtrack, "Sleeping Where I Fall" is a softer, more classical song that still manages to fuse with the prominent bass. On the other hand, the fifth song, "Groovy and Linda," has a fast techno beat that makes you want to pump your fist in the air.
Overall, this album is mediocre. The music is alright, but the overly sarcastic lyrics clash with the upbeat mindset I expect to feel when I listen to music.
Chelsea Light Moving, 'Empires of Time' by Slicing Up Eyeballs